Guest Post: Creating Connections to Support the hATTR Amyloidosis Community
December 16, 2021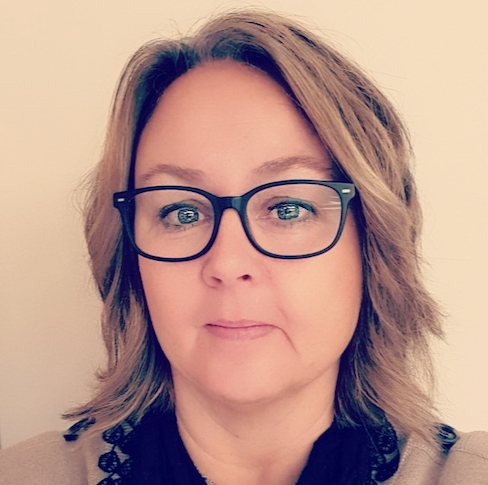 Susanne Berglund
Chancellor, FAMY Norrbotten
An introduction from Thirusha Lane, Patient Advocacy and Engagement Lead, TTR, CEMEA Region at Alnylam.
Hereditary ATTR (hATTR) amyloidosis is a rare condition that affects an estimated 50,000 people worldwide. The condition can affect multiple organs and tissues, with symptoms varying widely among individuals. As many of the symptoms may be similar to other conditions, there can be misdiagnosis or delays in diagnosis. To raise awareness of amyloidosis and the diagnostic delays often faced by patients, the Amyloidosis Alliance, working with patient organizations from around the world, held the first ever World Amyloidosis Day on October 26, 2021. Alnylam was proud to participate in this day, working alongside the amyloidosis community.
World Amyloidosis Day is one of many important educational campaigns being led by patient organizations around the world to increase understanding about hATTR amyloidosis and support patients and their families. FAMY Norrbotten is one of those organizations. Susanne Berglund, Chancellor at the organization, shares some of the great work they are doing:
"Back in 1997, when I first started working as a clerk at the association FAMY Norrbotten in Sweden, I didn't know anything about hereditary transthyretin (hATTR) amyloidosis. Since I am not a patient myself, I had not learned about the disease, which impacts an estimated 450 people in Sweden. Today, that has all changed. I have learned much about hATTR amyloidosis and love my job and the association. In fact, the members have become my second family, in addition to my husband, three children and four grandchildren.
Creating Connections: We help members connect in a number of ways, from in-person monthly coffee and conversation meetings to virtual forums and phone calls.
Driving Education: We share the latest information about hATTR amyloidosis with the community, through multiple channels including our membership magazine, yearly seminars and social media, such as our group's Facebook page.
Supporting Research: We organize multiple events to raise money for research and we also distribute grants to researchers for projects.
One of our education-focused projects is our Health Centre Information Campaign was awarded an Advocacy for Impact Grant™ from Alnylam in 2018. As part of the campaign, we are engaging with 15 primary care health centers within the Norrbotten county to share information about hATTR amyloidosis with their staff, aimed at increasing awareness of the condition so that patients can get the quickest possible support. At each visit, an association member living with hATTR amyloidosis talks about their personal experiences with the disease, and our Chairman Kenneth Lång, a former consultant specializing in the disease, provides staff with information to help increase understanding of the symptoms and causes of disease, diagnostic techniques, medication, care needs and relatives' concerns. We also use these visits as an opportunity to inform the clinics about the association's activities and community resources which can be helpful for their staff and patients. Moving forward, we hope to extend the campaign next year to reach health centers across all of Sweden.
As a member organization of the global Amyloidosis Alliance, FAMY Norrbotten was excited to join with the amyloidosis community to support the first-ever World Amyloidosis Day aimed at raising awareness of the condition globally. Our association hosted an "open house," where the general public was invited to learn more about ATTR amyloidosis. The live event allowed attendees to connect over coffee and home-baked bread to share their stories/experiences. Members received a "World Amyloidosis Day" T-shirt and were encouraged to share their own "selfie," which we posted as part of a slide show on social media to support the day's goal of raising awareness.
We are often told by our members and their families that it means a lot to them that our association exists so they can connect with others who may be going through similar experiences. We also work hard to learn from our members so we can continue to meet their needs. Through a survey last year, we heard directly from our members about how the disease affects their quality of life, both physically and mentally, socially, and financially. This understanding strengthens our future efforts to help raise awareness of the disease and to reach decision-makers so that they can allocate resources to support the best possible treatment and care for patients and their families.
Our hope for the future is that all patients will be able to manage their disease in the manner that works best for them, regardless of where they live in Sweden. We also hope to drive change when it comes to accessing medicines in Sweden, across all our regions.
Susanne Berglund is the Chancellor of FAMY Norrbotten which currently has approximately 530 members of which 100 are affected by hATTR/ATTR amyloidosis.