Building a Collaborative Framework for Facilitating Patient Access to Innovative Therapies
May 9, 2022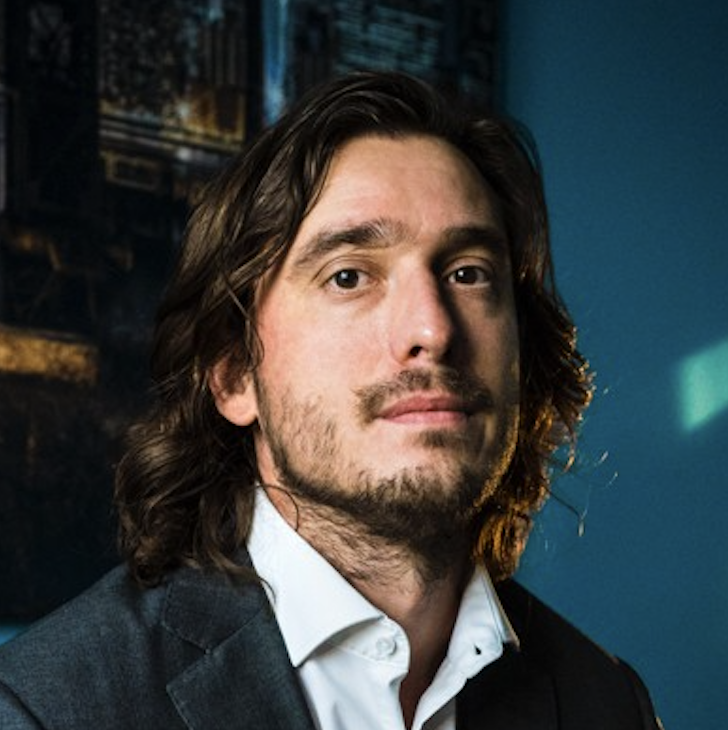 Julien Patris
Country Manager Belgium & Luxembourg, Head of Policy International Markets, Alnylam Pharmaceuticals Inc
We are living in a golden age of medicine innovation, both for rare and prevalent diseases that present public health challenges. New technologies being developed by companies in the biotechnology sector offer hope for previously "undruggable" diseases, with dozens of new therapies gaining approval each year, and a steady stream of medical advances which offer the future potential of others.
However, we often find that our industry's passion for the promise that medical innovation holds is not always met by the same level of enthusiasm from national health authorities and payers, who are trying to improve patient outcomes equitably while managing increasingly tight healthcare budgets. To be certain, they and we share the same ultimate objective – to improve the lives of patients by treating or preventing disease, in a sustainable manner that benefits the most people possible. And yet, given that we come at this objective from different places, inevitably, our approaches differ and often, patient access to the latest treatments is limited or delayed.
For biotechnology companies and those investing and delivering highly innovative therapies, ensuring that new medicines reach the patients who may benefit from them as soon as they're available has become increasingly complex in recent years. While the therapeutic potential of those new medicines is high, the uncertainty about their real-life value is also high. Given the relative high cost of these cutting-edge therapies compared to older ones, healthcare authority concerns over price and sustainability are exacerbated, which in turn makes securing reimbursement an uphill battle. Therefore, open dialogue and a willingness to "walk a kilometer" in the others shoes is needed, but that historically has proven difficult for myriad reasons.
Exacerbated by the Pace of Innovation
This debate is not new, but it has certainly been magnified with the arrival of groundbreaking therapies such as gene and cell therapies, including gene silencing (RNAi therapeutics, ASOs), genome editing (CRISPR/cas9, TALEN, ZFN), stem cell treatments and CAR T cell therapy. This creates a "negotiation gap" between companies and authorities. We witness this increasingly growing gap when we talk about value, innovation and solutions. Sometimes to the point that we are not speaking the same language. This has resulted in a number of effective new medicines failing to reach patients in parts of Europe, which has resulted in the commercial failure of some biotech companies, and the loss of promising product pipelines in the process. In other cases, these headwinds cause many companies to focus instead on other markets, meaning that patients in Europe don't benefit from treatments that their counterparts in other parts of the world do.
Medical innovation today helps us rethink what healthcare can look like tomorrow. This includes shifting away from disease control and management to a more deliberate focus on prevention and cure.
Beyond the promise of unprecedented clinical benefits, therapeutic innovations can literally transform the way clinicians treat diseases, and healthcare systems need to adapt to this radical change. Medical innovation today helps us rethink what healthcare can look like tomorrow. This includes shifting away from disease control and management to a more deliberate focus on prevention and cure. This new reality we live in has been made possible by companies such as Alnylam, which has pioneered an entirely new class of medicines called RNAi therapeutics which turn off or "silence" the genes that cause disease.
Of course, we are enthusiastic about the potential of our technology to help hundreds of thousands of people around the world, and we're equally enthusiastic about the many other breakthroughs our peers in biotech are pursuing for the same reason. That's why we think it's so critical that health authorities and innovators should be speaking the same language, to understand the challenges each other faces and to work together to ensure access to the latest treatments. We owe it to patients to acknowledge these access challenges and proactively find solutions to them.
A Framework for Finding Common Ground
Recognizing both the need to reframe the conversation for all parties, and the potential benefit patients in Europe through found common ground, Alnylam worked with leading European economists and other healthcare experts to develop what we call the Value-Based Negotiation Framework (VBNF). The VBNF, which consists of both methodology and application tools, can be used to facilitate structured "managed entry agreements" (MEAs) – a mechanism that enables access to treatments that would not be reimbursed by conventional health authority methods, but which currently lack structured processes for evaluation and negotiation.
We want to help change the mindset by which innovative treatments are evaluated and solve issues impacting patients' access more broadly.
The development of VBNF was inspired by Alnylam's commitment to patient access codified in our Patient Access Philosophy, and desire to support more transparent and efficient dialogue between companies and health authorities to proactively solve the challenges related to reimbursement in Europe. But our motivation goes well beyond Alnylam's portfolio – we want to help change the mindset by which innovative treatments are evaluated and solve issues impacting patients' access more broadly. This new tool, which we've made publicly available both through publishing and presentations, facilitates an approach to agreements that meet patient needs across diverse geographies, while mitigating key concerns and enabling reimbursement of critical therapies that patients might otherwise not receive.
The VBNF has been presented to and discussed with multiple national health authorities, NGOs and other stakeholders across Europe and we've been delighted by how well it's been received. Most recently, it was presented at the 2022 EURODIS (Rare Diseases Europe) Round Table of Companies meeting.
We believe the VBNF is a first step towards a more transparent, scientific and collaborative process to facilitate constructive and timely negotiations between national healthcare authorities and innovators in the life sciences. Ultimately, by cultivating a culture of trust and co-creation, and approaching the process with a mutual goal, we will be able to develop the tools that are necessary to rethink the healthcare system of tomorrow for the benefit of patients and our broader society. The need to do this is urgent.
Recent examples have tested the limitation of existing funding models: how to fund a cure for a large population with Hepatitis C or the challenge of incentivizing innovation in Antimicrobial Resistance. The catastrophic global nature of COVID-19 forced rapid, creative collaboration between regulators, innovators, researchers and health authorities to find solutions to streamline R&D, accelerate development of new vaccines and then ensure broad and sustainable access to them. We need more public-private partnership of this nature, and this starts with the kind of dialogue the VBNF was designed to facilitate.
Update: Alnylam is also testing the VBNF in partnership with ESSEC business school (École Supérieure des Sciences Economiques et Commerciales) in France through a large-scale experiment leveraging experimental game theory and behavioral science. Read more here (in French).
Tags