ORION-11: A Landmark Event for RNAi Therapeutics
September 2, 2019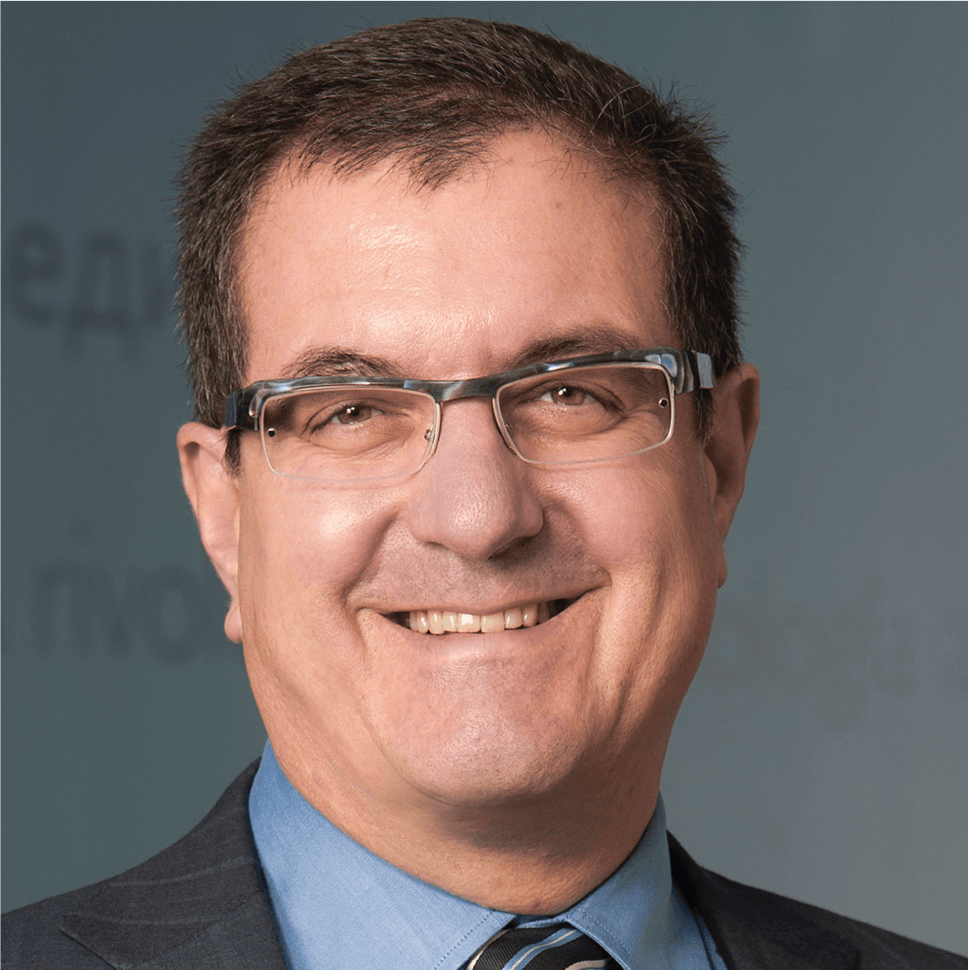 John Maraganore, PhD
CEO, Alnylam Pharmaceuticals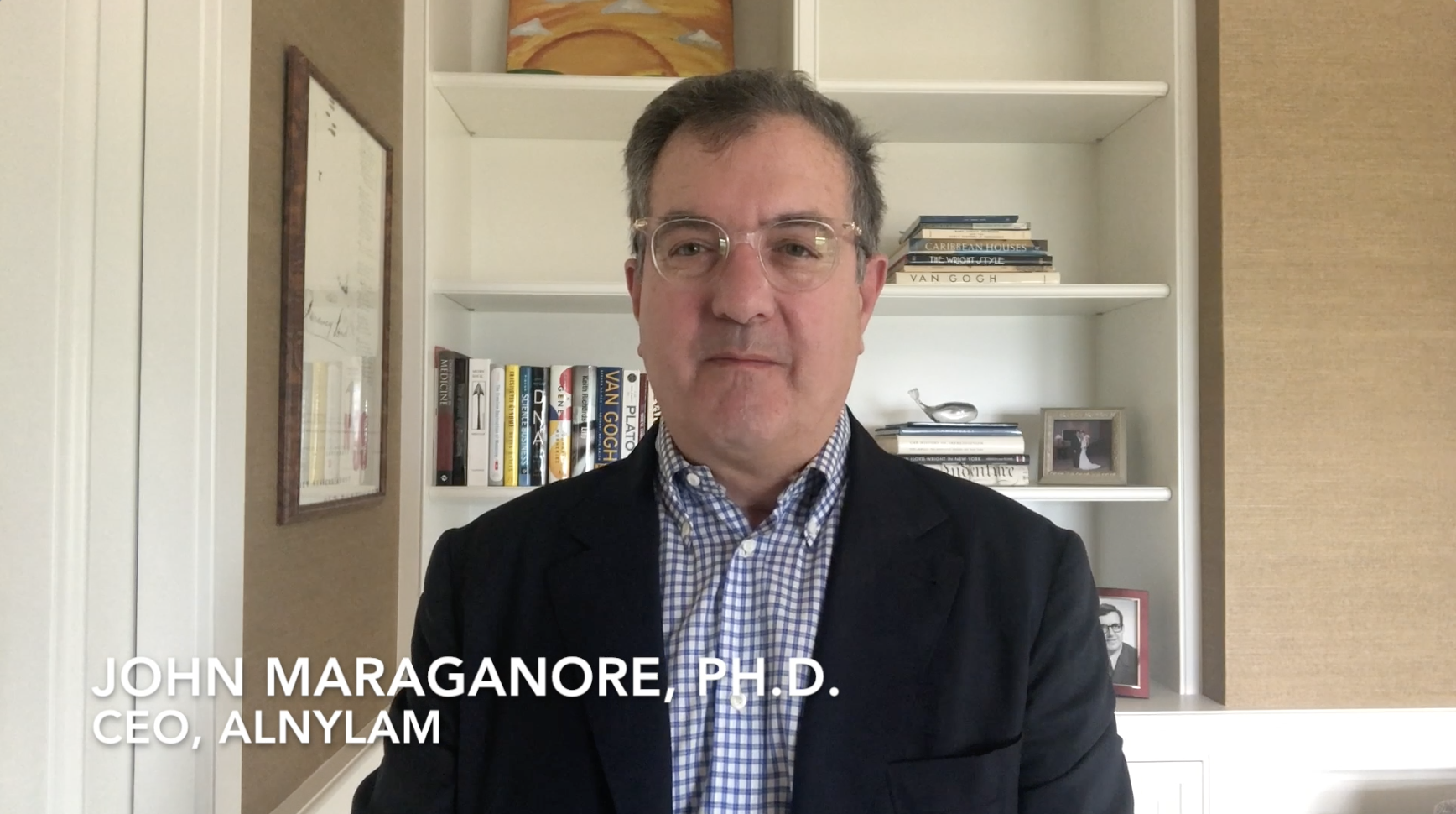 Perspective on the ORION-11 Phase 3 Results
The results from the ORION-11 Phase 3 study of inclisiran, presented earlier today by our partner The Medicines Company at the European Society of Cardiology meeting, represent a landmark event with significant implications for Alnylam and RNAi therapeutics. With over 1600 patients enrolled, ORION-11 is the largest ever randomized, double-blind, placebo-controlled study of any RNA-based medicine. When combined with the soon-to-be-completed ORION 9 and 10 studies, over 3500 patients were enrolled in this robust Phase 3 program.
ORION-11 met all primary and secondary endpoints and the results also demonstrate a very encouraging safety profile. Notably, the results from ORION-11 demonstrate significant efficacy toward lowering of LDL-C for a drug administered subcutaneously once every six months. On safety, the results show a favorable tolerability profile with no imbalances of major adverse events, including liver enzyme or renal abnormalities, and with predominantly mild and transient injection site reactions as the only reported drug-related finding.
What does this mean for Alnylam and RNAi therapeutics?
Well, for starters, these results further support the safety of our RNAi therapeutics platform and provide the largest demonstration to date suggesting that there is no systematic evidence for a platform-specific safety signal for Alnylam's GalNAc-conjugated siRNAs. Importantly, ORION-11 was conducted in a generally ill population of atherosclerotic cardiovascular disease patients, making this a stringent test of safety and tolerability.
Consequently, these results greatly strengthen our conviction for the future potential of RNAi therapeutics in large population diseases such as other dislipidemias, hypertension, NASH, and highly prevalent infectious diseases like HBV. Moreover, we believe the pharmacology of RNAi therapeutics, as infrequently administered medicines, creates a very attractive profile for the treatment of common diseases.
Finally, assuming a positive regulatory review for inclisiran, this will provide yet another source of relatively near-term revenues for Alnylam resulting from our significant inclisiran royalties of up to 20 percent. Along with the revenues we expect to generate from other marketed products, these royalties will support our transition toward achieving a self-sustainable financial profile for continued and future growth.
For all of these reasons, we believe the ORION-11 results represent a landmark event for Alnylam, our partners at The Medicines Company, and for RNAi therapeutics as a whole new class of medicines.
Forward-Looking Statements
This post and the embedded video contain forward-looking statements within the meaning of Section 27A of the Securities Act of 1933 and Section 21E of the Securities Exchange Act of 1934. There are a number of important factors that could cause actual results to differ materially from the results anticipated by these forward-looking statements. These important factors include our ability and the ability of our partners to demonstrate the efficacy and safety of our product candidates including inclisiran, actions or advice of regulatory agencies, delays, interruptions or failures in the manufacture and supply of our products and product candidates, our ability to obtain, maintain and protect intellectual property, enforce our intellectual property rights and defend our patent portfolio, our ability and the ability of our partners to obtain and maintain regulatory approval, pricing and reimbursement for products, including inclisiran, our progress in establishing a commercial and ex-United States infrastructure, successfully launching, marketing and selling our approved products, competition from others using similar technology and developing products for similar uses, our ability to manage our growth and operating expenses, obtain additional funding to support our business activities and establish and maintain business alliances, the outcome of litigation, and the risk of government investigations, as well as those risks more fully discussed in our most recent report on Form 10-Q under the caption "Risk Factors." If one or more of these factors materialize, or if any underlying assumptions prove incorrect, our actual results, performance or achievements may vary materially from any future results, performance or achievements expressed by these forward-looking statements. All forward-looking statements speak only as of the date of this post and, except as required by law, we undertake no obligation to update such statements. The safety and efficacy of inclisiran were evaluated in the ORION-11 Phase 3 study with positive results; these results have not been evaluated by the FDA, the EMA or any other health authority.