2022 Annual Report: CEO Yvonne Greenstreet Reflects on the Next Chapter in the RNAi Revolution
April 24, 2023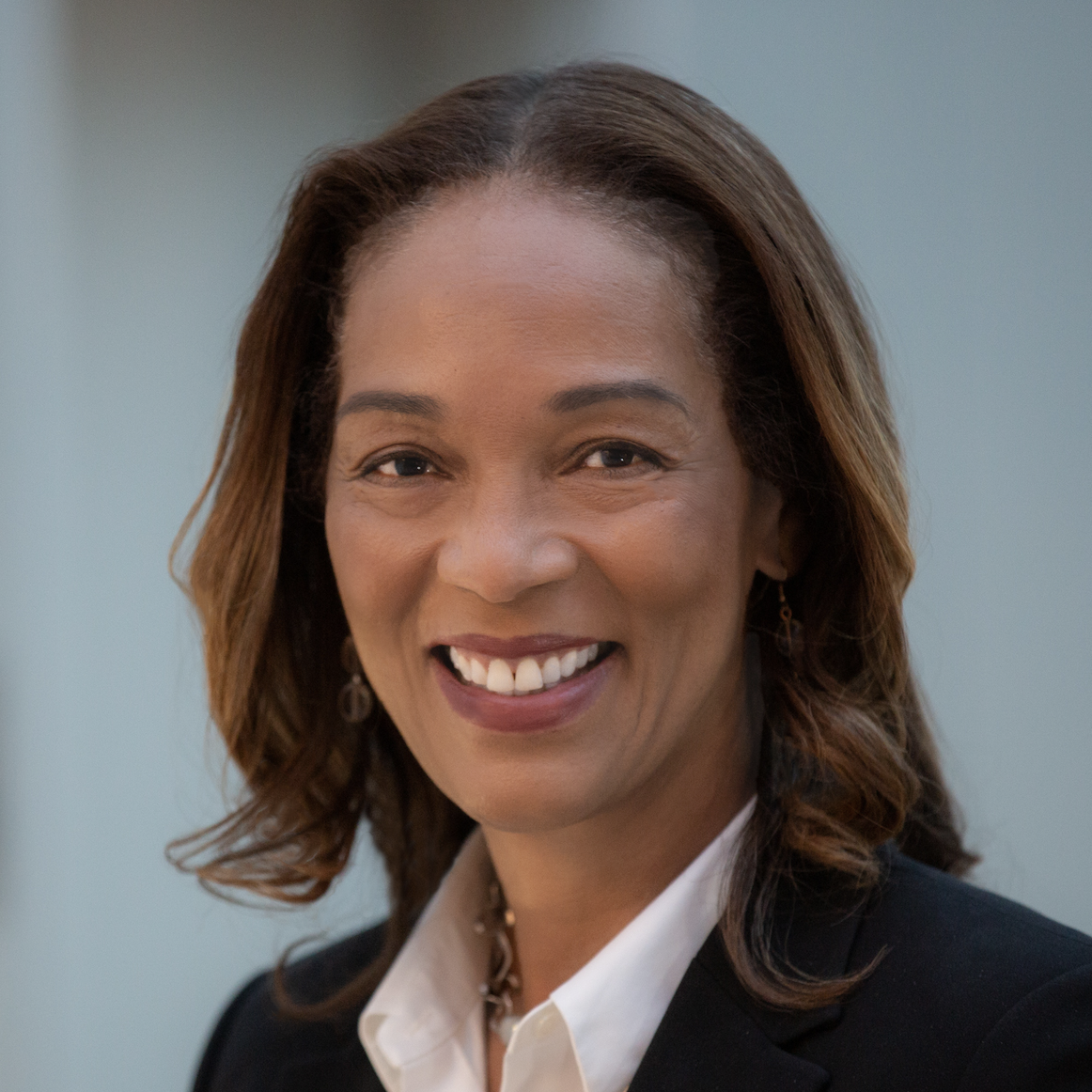 Dr. Yvonne Greenstreet
Chief Executive Officer, Alnylam Pharmaceuticals
For more than 20 years, Alnylam has been leading the way, advancing RNAi therapeutics as a whole new class of innovative medicines and this past year was no different. In fact, 2022 proved to be a banner year for Alnylam marked by significant milestones and steady progress on our journey toward achieving our 5-year vision, Alnylam P5x25.
I invite you to explore all of Alnylam's achievements and advancements in our 2022 Annual Report, and I'm proud to share some key highlights here:
Continued Commercial Successes – we achieved $894 million in global net product revenue from our wholly owned marketed medicines – ONPATTRO® (patisiran), GIVLAARI® (givosiran) and OXLUMO® (lumasiran). This represents 35% year-over-year growth, a total of over 3,800 patients who are now receiving our approved RNAi therapies and reflects robust patient demand for our innovative and transformative products.
Regulatory Milestones – we continue to make our wholly owned medicines available to patients around the world and in 2022, we received regulatory approval of AMVUTTRA®, the first and only U.S. FDA-approved treatment demonstrating reversal in neuropathy impairment and saw the approval of our first supplemental New Drug Application (sNDA) for label expansion of OXLUMO.
Progress in R&D/Our Pipeline – we continue to progress a robust, high-yielding clinical pipeline with a diversity of opportunity across nearly a dozen programs at all stages of development.
In our transthyretin amyloidosis franchise, we reported positive results from our APOLLO-B Phase 3 study of patisiran in transthyretin-mediated (ATTR) amyloidosis patients with cardiomyopathy and closed the year with the submission of a sNDA to the FDA to support the potential label expansion of ONPATTRO
With regards to our ALN-APP program, we dosed our very first patient with an RNAi therapeutic targeting the central nervous system, marking our efforts to expand delivery of RNAi therapeutics to tissue beyond the liver. Preclinical results were published in Nature Biotechnology and named 2022 Paper of the Year in the Basic Research Category by the Oligonucleotide Therapeutics Society
With zilebesiran we are continuing our expansion beyond rare diseases into more prevalent disease areas, we completed enrollment in our KARDIA-1 Phase 2 study in patients with mild-to-moderate hypertension
In our earlier-stage programs, we look forward to continuing to build positive patient impact across multiple therapeutic areas with clinical trial applications filed for ALN-KHK for type 2 diabetes, ALN-TTRsc04 for ATTR amyloidosis, and, with our partners at Regeneron, ALN-PNP for NASH
RNAi Therapeutic Platform Enhancements – Important platform advancements enabled the development of new conjugate delivery technology, C16 enabling us to target new extrahepatic tissues, including the eye, the lung, and the central nervous system. Our Phase 1 ALN-APP program in early onset Alzheimer's disease and cerebral amyloid angiopathy is our first clinical program to utilize C16.
Supporting Patients – Our Patient Access Philosophy is built on the notion that for our medicines to have the broadest possible impact, we must work hard to ensure that everyone who may benefit from them are able to access to them. Our therapies are now available in more than 60 markets in North America, South America, Europe, Asia-Pacific, and the Middle East, either directly from Alnylam or through distributors.
Alnylam Assist

®

, our patient services program in the U.S. and Canada offers patients and their families a wide variety of services once they've been prescribed one of our medicines. In 2022, we saw enrollment of more than 1,150 U.S. patients.
Through our programs offering no-charge, third-party genetic testing and counseling - Alnylam Act

®

(for eligible patients in the U.S., Canada, and Brazil) and Gene Act™ (offered in 22 countries across Europe) – more than 96,000 samples were genotyped resulting in over 5,300 positive results for relevant genetic mutations.
Corporate Responsibility – Our approach to corporate responsibility stems from our core values and emphasizes our commitment to tackling unprecedented and complex challenges, taking courageous action, and using our business as a force for good. We're proud to be recognized for our efforts by Newsweek as one of America's Most Responsible Companies.
Alnylam Challengers - Our signature community impact program, which started in the U.S. and expanded this year into Europe, seeks to improve health equity by addressing a variety of social determinants of health through meaningful partnerships with diverse and ambitious social enterprises and non-profit organizations.
Diversity, Equity & Inclusion - we remain committed to building an environment where all employees can bring their authentic selves to work each day and are enabled to achieve their full potential and we lead by example starting from the top: we're proud to rank #1 among Massachusetts public companies for gender diversity among Executive Leadership. We've also been recognized for the third year in a row on the Bloomberg Gender Equality Index
An Employer of Choice – In 2022, we increased our workforce by more than 20% and now have over 2,000 employees in 23 countries. Our award-winning culture was recognized more than a dozen times including #1 Best Workplace for Innovators by Fast Company, #2 on Science Magazine's Top BioPharma Employers list, and for the second year in a row we were voted the #1 Largest Employer in The Boston Globe Top Places to Work list—our eighth consecutive year making the list.
In closing, I want to thank all my Alnylam colleagues who continue to drive us forward in relentless pursuit of scientific and commercial advancement, innovation, and excellence. We're confident in the power of RNAi for human health and its potential to fuel the discovery of new therapeutics for patients around the world for decades to come. I look forward to our next chapter in the RNAi Revolution and reporting out on our 2023 accomplishments again this time next year.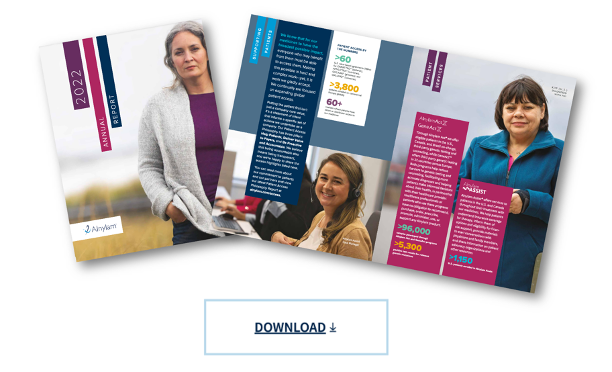 Tags