Decades of Pain and Uncertainty: Donna's AHP Story
March 12, 2021

Alnylam Pharmaceuticals
For more than 20 years, Donna navigated debilitating pain, mysterious symptoms and uncertainty about her health. Today, with a better handle on her wellbeing, she is sharing her experience as a wife and mother with acute intermittent porphyria (AIP). AIP is a type of acute hepatic porphyria (AHP), which is a family of rare genetic diseases characterized by potentially life-threatening attacks and, for some people, chronic debilitating symptoms that negatively impact daily functioning and quality of life.
CafeMom.com and LittleThings.com recently featured Donna's story, including her long road to AHP diagnosis, the impact the disease has had on her life, as well as the silver linings she's found to optimally manage her disease.
Read more about her inspiring story below.
Donna's Story
It all started when Donna was in her mid-twenties and pregnant with her second child. During her pregnancy, she was in and out of the hospital for dehydration and experienced significant weight loss.
Donna assumed her health would improve after she gave birth; however, things only got worse as she began experiencing persistent and debilitating abdominal pain, as well as weakness, nausea and vomiting. She knew she needed help and consulted gastroenterologists, neurologists, physiologists and rheumatologists, but she was consistently met with the same message: "nothing is wrong."
Pregnant with her third child, Donna's health declined further. Once again, she was in and out of the hospital – this time experiencing brain fog, confusion, muscle weakness and shortness of breath, but still had no answers to the cause of her symptoms. Finally, a fourth-year medical resident suggested Donna be tested for porphyria. Even though she had never heard of it before, she was relieved when the urine sample confirmed her diagnosis of AHP, because she now had a name for her condition.
Even with the certainty of a diagnosis, AHP continued to impact Donna's daily life. Bed-ridden with frequent attacks and unable to care for her family, she realized she could no longer live this way and began researching some options.
She found a clinical trial for an investigational RNA interference (RNAi) therapeutic being developed by Alnylam Pharmaceuticals called givosiran, which was later approved by the U.S. Food and Drug Administration as GIVLAARI® (givosiran) in November 2019 to treat AHP in adults. Utilizing RNAi technology, GIVLAARI reduces the amount of ALAS1 in the liver, which leads to a reduction in levels of aminolevulinic acid (ALA) and porphobilinogen (PBG) – the neurotoxins believed to cause AHP attacks and disease manifestations.
After consulting with a team of doctors who educated her about the monthly HCP-administered subcutaneous injection, including common side effects seen in the study like nausea and inject site reactions, Donna decided to enter the clinical trial.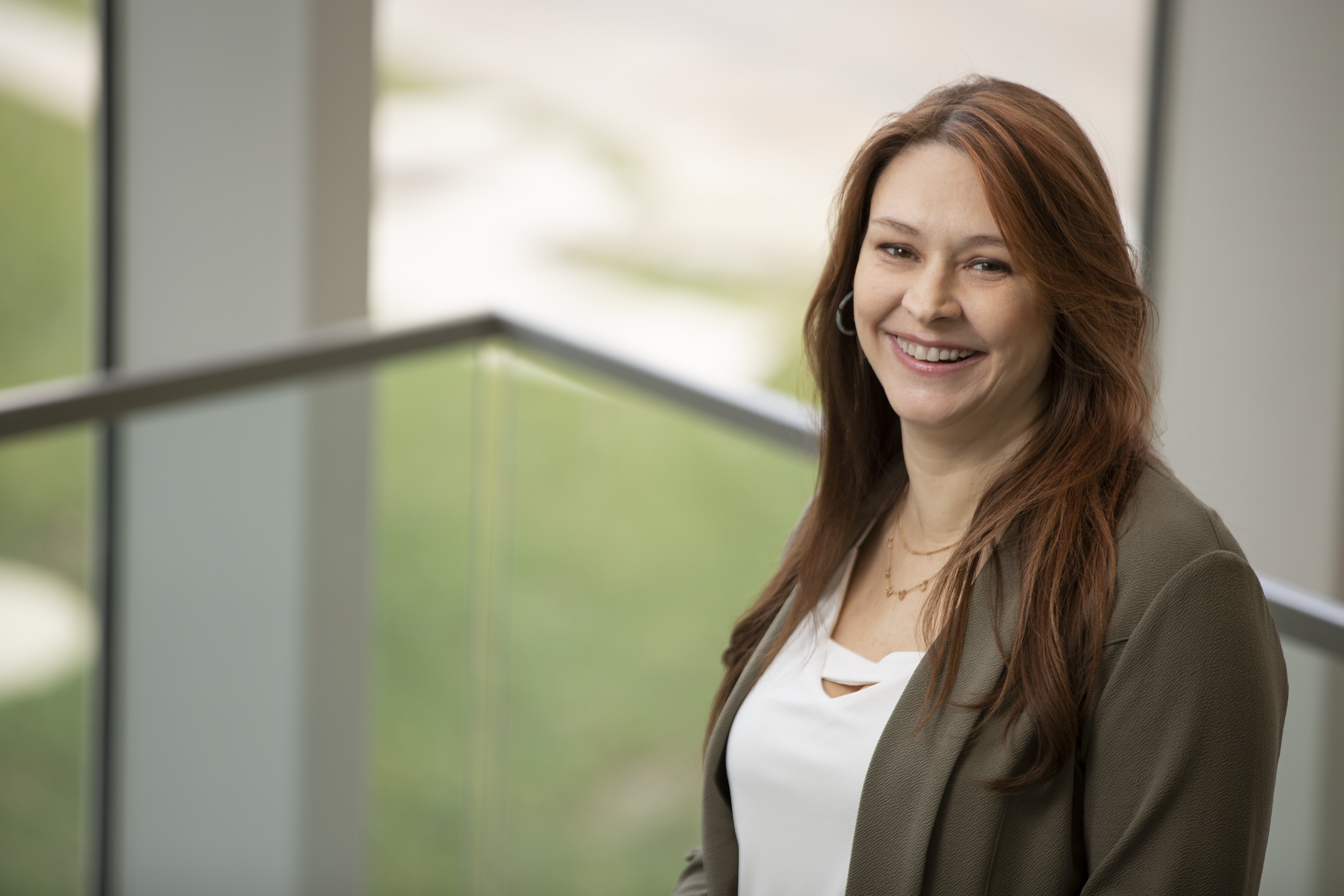 To her great joy, Donna began to experience some relief. While she still has symptoms like nausea, she hasn't experienced any AHP attacks since starting the clinical trial. This is Donna's experience and may not be reflective of other individuals'. Please see Important Safety Information for GIVLAARI below.
After two decades of struggling to manage AHP, Donna no longer feels like it completely controls her life and hopes her story inspires others who are struggling to find answers and seek treatment options.
Read Donna's full story on CafeMom.com here and LittleThings.com here.
Talk to your doctor and visit GIVLAARI.com to learn more about this treatment option.
WHAT IS GIVLAARI® (givosiran)?
GIVLAARI is a prescription medicine used to treat acute hepatic porphyria (AHP) in adults.
IMPORTANT SAFETY INFORMATION
Do not use GIVLAARI if you have ever had a severe allergic reaction to GIVLAARI.
GIVLAARI can cause:
• Severe allergic reaction
Tell your doctor or nurse right away if you experience any of the following signs or symptoms of a severe allergic reaction during treatment:
o Swelling – mainly of the lips, tongue or throat which makes it difficult to swallow or breathe
o Breathing problems or wheezing
o Feeling dizzy or fainting
o Rash or hives
o Itching
If you have a severe allergic reaction, your doctor or nurse will stop GIVLAARI treatment right away and you may need to take other medicines to control the symptoms.
• Liver problems
Your doctor will check your liver function by doing blood tests:
o Before you start using GIVLAARI
o Once a month for the first 6 months of treatment
o And when they think it is needed
If these tests show abnormal results, your doctor or nurse will decide whether to temporarily interrupt or stop treatment with GIVLAARI.
• Kidney problems
Your doctor will check how your kidneys are working while you are using GIVLAARI.
• Injection site reactions
GIVLAARI is given as an injection under the skin (called a "subcutaneous injection"). Reactions to this injection may happen during treatment with GIVLAARI.
Tell your doctor or nurse right away if you experience any of the following symptoms of an injection site reaction during treatment: redness, pain, itchiness, rash, discoloration, or swelling around the injection site.
What are the common side effects of GIVLAARI?
The most common side effects of GIVLAARI are nausea and injection site reactions. These are not all the possible side effects of GIVLAARI. Talk to your doctor about side effects that you experience. You are encouraged to report negative side effects of prescription drugs to the FDA. Visit https://www.fda.gov/safety/medwatch-fda-safety-information-and-adverse-event-reporting-program, or call 1-800-FDA-1088.
For additional information about GIVLAARI, please see the full Prescribing Information.