Co-Creating with Patients, for Patients: Addressing Unmet Needs in Conversations about ATTR Amyloidosis
September 6, 2021
Thirusha Lane
Patient Advocacy and Engagement Lead, TTR CEMEA, Alnylam Pharmaceuticals
Collaborating with patient organizations and patients is an essential part of our efforts to support people living with a complex rare disease like hereditary ATTR amyloidosis (hATTR). Through partnering with the ATTR amyloidosis community, we provide education and support to empower individuals and their families around the world to help increase disease awareness, accelerate diagnosis and improve management of their condition.
Understanding the personal experiences of those living with ATTR amyloidosis guides everything we do. That's why we've recently worked with the patient community to develop two new resources to help address key unmet needs they have highlighted in numerous patient forums and discussion groups – the need for support to have more effective conversations with healthcare professionals, family and carers about their condition and the hereditary nature of it.
The Family Dialogue Tool
It can be worrying to learn that there is a genetic condition in the family. Having to explain that you have hATTR amyloidosis and that your relatives may also be affected can be overwhelming. The Family Dialogue Tool supports patients in having these conversations with relatives and provides useful communication templates and information to share about amyloidosis.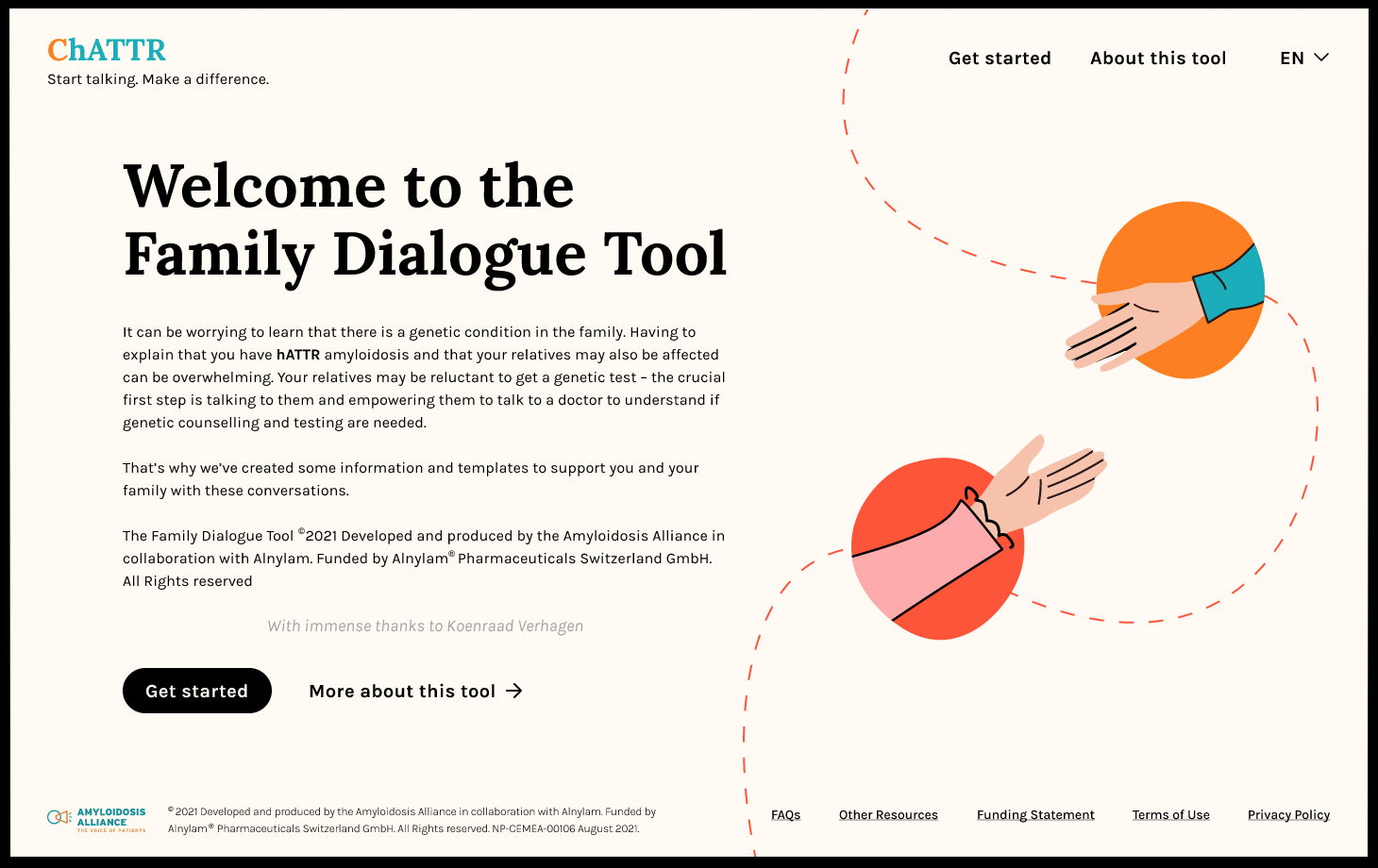 ©2021 Developed and produced by the Amyloidosis Alliance in collaboration with Alnylam. Funded by Alnylam® Pharmaceuticals Switzerland GmbH. All Rights reserved
STAR: Patient Symptom Tracker App
Everyone's experience of ATTR amyloidosis can be different and managing symptoms is an ongoing process. STAR: the symptom tracker app has been created to help patients in Europe keep a record of their symptoms, how they change over time and the impact they may have on wellbeing and lifestyle. The app was developed with patients and doctors and enables quick and easy recording of information, ready for patients and their families to share and discuss with their healthcare team.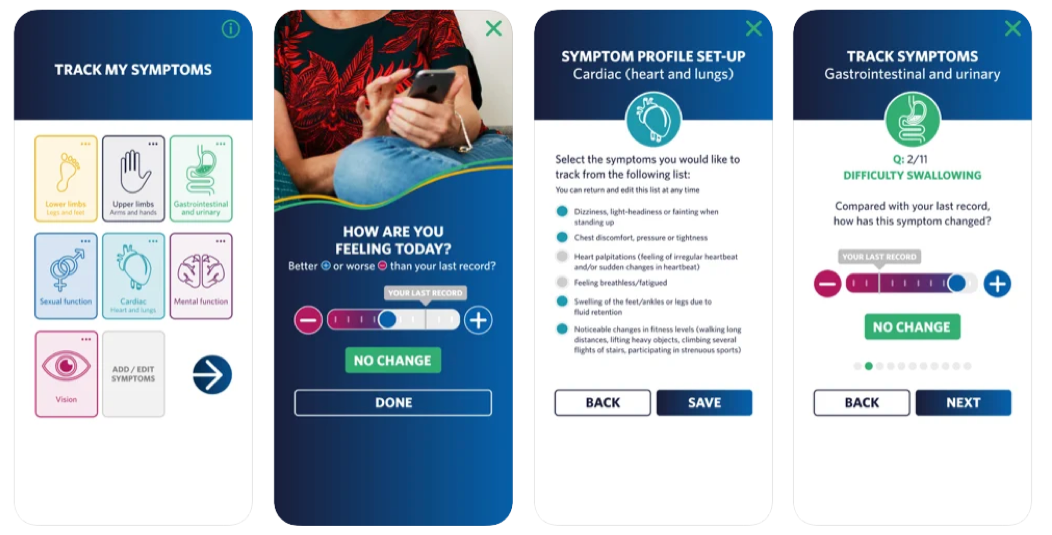 The STAR app is available for both iOS and Android
David, from the UK and a patient living with hATTR amyloidosis, was involved in the creation of the app. Read his story and find further information on the app here.
STAR is available in 9 languages (Dutch, Danish, English, French, German, Italian, Portuguese, Spanish, and Swedish) and is currently available for free for mobile phones on the App Store and Google Play, outside of the US only. A tablet format will be launched later this year.
We're excited to be introducing these new resources to support patients with ATTR amyloidosis. It's so important for us to listen to and understand the patient experience, so that we can develop and provide useful tools with this always being front of mind. Both the Family Dialogue Tool and STAR app have been created to help address a core need identified by the patient community – a great example of co-creating with patients, for patients.