Guest Post: Tracking My hATTR Amyloidosis Symptoms to Take Back Control
September 4, 2021
David
Alnylam UK Patient Ambassador living with hereditary ATTR amyloidosis
Five years ago, I received a diagnosis that changed my life: hereditary ATTR amyloidosis (hATTR), an inherited, progressively disabling and often fatal disease caused by a genetic mutation. This came as a big shock to me and my family, even though I was already familiar with this rare disease that affected my older sister Ann and more recently my brother Hugh.
Before I was diagnosed, I was generally feeling well despite some chest pains and breathlessness. However, these symptoms worsened over time and I ended up in hospital. Following several consultations and tests, I too was eventually diagnosed with hATTR amyloidosis.
It's quite challenging to manage this complex disease as it affects multiple parts of the body, with symptoms ranging from loss of sensation and limb weakness, diarrhea and nausea, as well as heart-related issues. The symptoms are not the same for everyone; they can progress and worsen over time, develop at different times and some people might not experience all of them.
This is why STAR – the symptom tracker app for people with ATTR amyloidosis – is so important for those living with the disease. I am proud to be part of a group of patients and doctors who helped develop this tracker, which aims to make the routine recording of symptoms quick and easy. It helps provide a complete picture of our health, allowing us to track any changes and new symptoms and record the impact they have on our overall wellbeing such as mood, energy, and relationships with our families.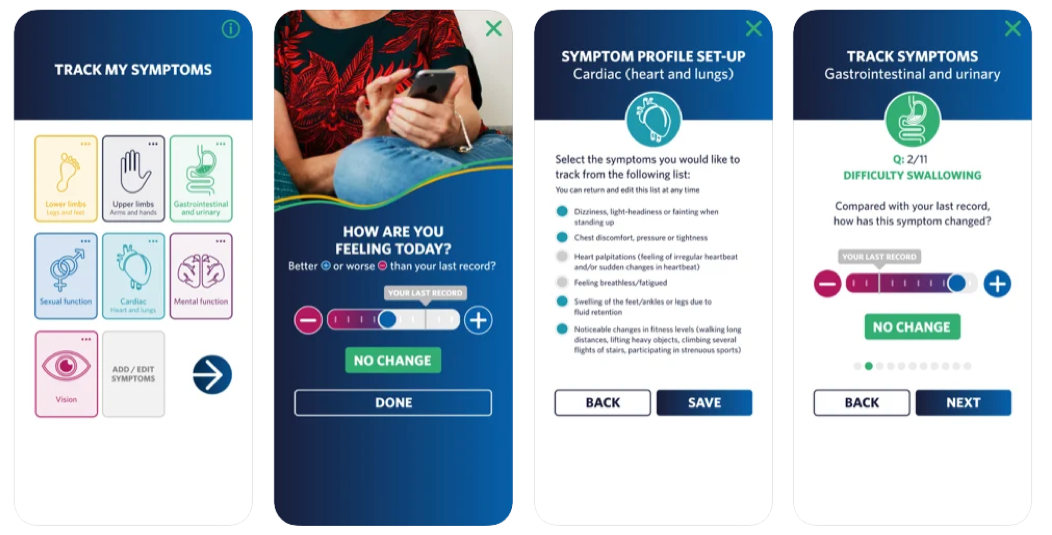 STAR: The Symptom Tracker app is available for both Apple iOS and Android
We usually only get the chance to see our doctors once or twice a year, which makes it easy to forget all the day-to-day details of our condition. By tracking them in the app and downloading reports to share with the doctor, we can have better and more informed conversations about our health and any future care. Even our families can benefit. The app allows me to share information with my wife and children, which in turn, allows them to better understand what I am going through.
Disclaimer: STAR is available in 9 languages (Dutch, Danish, English, French, German, Italian, Portuguese, Spanish, and Swedish) and is currently available for free for mobile phones on the App Store and Google Play, outside of the US only. A tablet format will be launched later this year.