Alnylam Honored by NORD with a Rare Impact Award
June 24, 2019

Alnylam Pharmaceuticals
We were honored to sponsor the NORD (National Organization for Rare Diseases) Rare Impact Awards this past weekend and are honored to have been recognized with an Industry Impact Award for the development and approval of ONPATTRO (patisiran).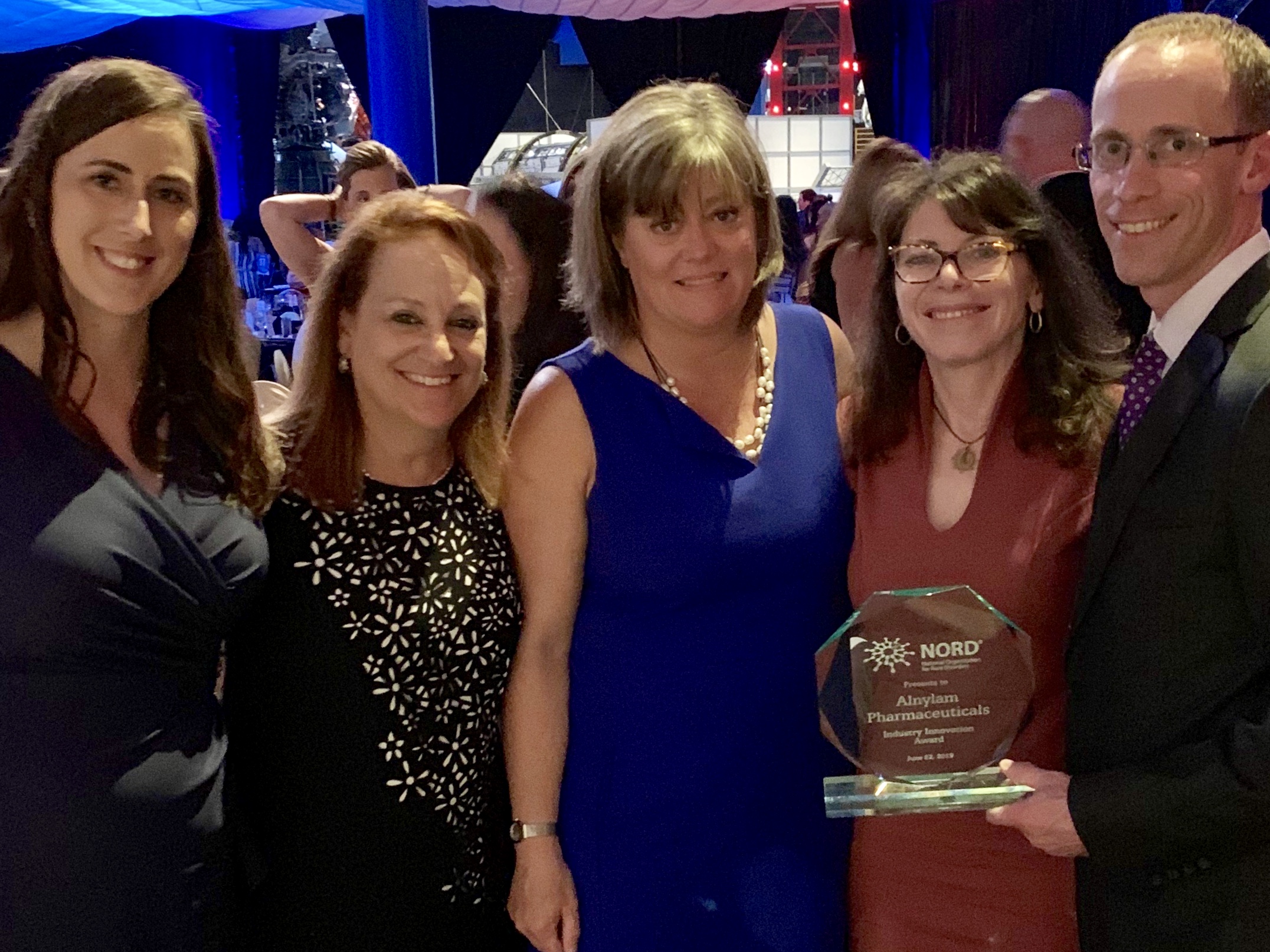 Alnylam employees with the Industry Innovation Award and members of NORD and the patient community.
This year's Rare Impact Awards gala took place as part of the 2019 Living Rare, Living Stronger NORD Patient and Family Forum in Houston, TX. This annual event brings together health care professionals, researchers and industry for a program of presentations, learning and networking.
Rick Falzone, Sr. Director of Clinical Operations accepted the award on Alnylam's behalf.
See the full list of Award winners here.
Tags