John Maraganore in "Biotechnology in the Time of COVID-19: Commentaries from the Front Line"
June 9, 2020

Alnylam Pharmaceuticals
Covid-19 has fundamentally changed the way that people all over the world live and work. In the midst of this pandemic, people and companies within the biopharmaceutical industry are rising to the challenge of developing new vaccines and treatments, united by a common purpose to respond to perhaps the greatest public health threat of our lifetimes. In a new e-book, dozens of biopharma industry leaders, including our CEO John Maraganore, share their perspectives from the industry's unique vantage point on the front line.
In his chapter titled "Science and Innovation are the Answers," John shares his thoughts on how the sense of urgency of this moment and the scientific advancements made over decades is enabling velocity and a level of collaboration across companies previously unseen in drug development. He also discusses why RNA interference, which Alnylam has pioneered, could be uniquely suited to combat SARS-CoV-2 (the virus that causes the disease COVID-19) and other coronaviruses and discusses our own COVID-19 therapeutic program with partner Vir Biotechnology.
Download your copy of Biopharma in the Time of COVID-19: Commentaries from the Front Line, available for free through June 12 in the Amazon Kindle store here. After June 12, the editor royalties and a portion of publisher revenues will be donated to two nonprofits focused on rare disease research: Global Genes (globalgenes.org) and The Institute for Life Changing Medicines (lifechangingmedicines.org).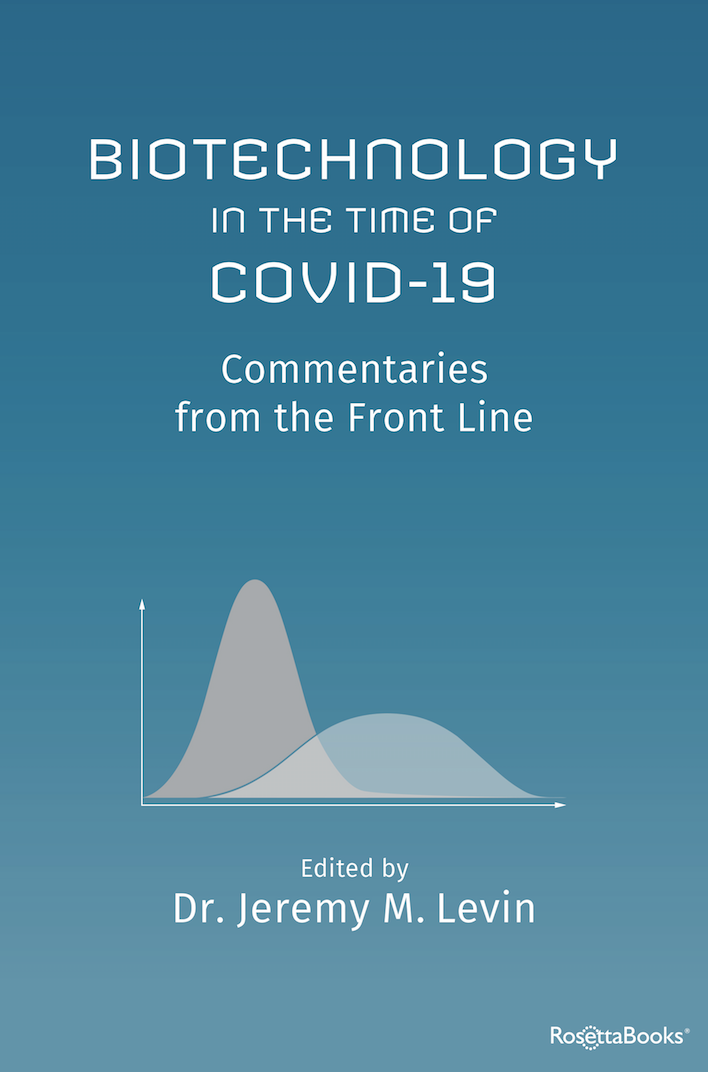 From the publisher:
Pandemics have killed at least a half billion people over the past two millennia. Today a new plague, COVID-19, is stalking humanity. But in the age of biotechnology, humanity is no longer defenseless. Biotechnology in the Time of COVID-19 is a collection of stories about the biotechnology industry—its purpose, its people and how it has risen to battle the COVID-19 virus—told by forty-seven leaders of that industry in their own words.
The industry is an ecosystem of scientists, doctors, patients, entrepreneurs, investors, bankers, analysts and reporters, all committed to treating and curing disease. It has been built over the past forty years, producing medical advances at an electrifying rate. As the COVID-19 pandemic emerged, within just two months hundreds of companies had pivoted to apply their technologies to combat the virus.
The contributors to this book offer inside views of this seminal industry, historical and personal perspectives, lessons learned, and looks into to the future. Diverse as these leaders are, they are united by their conviction that science and medicine will light humanity's way to greater health and longevity than it has ever known.