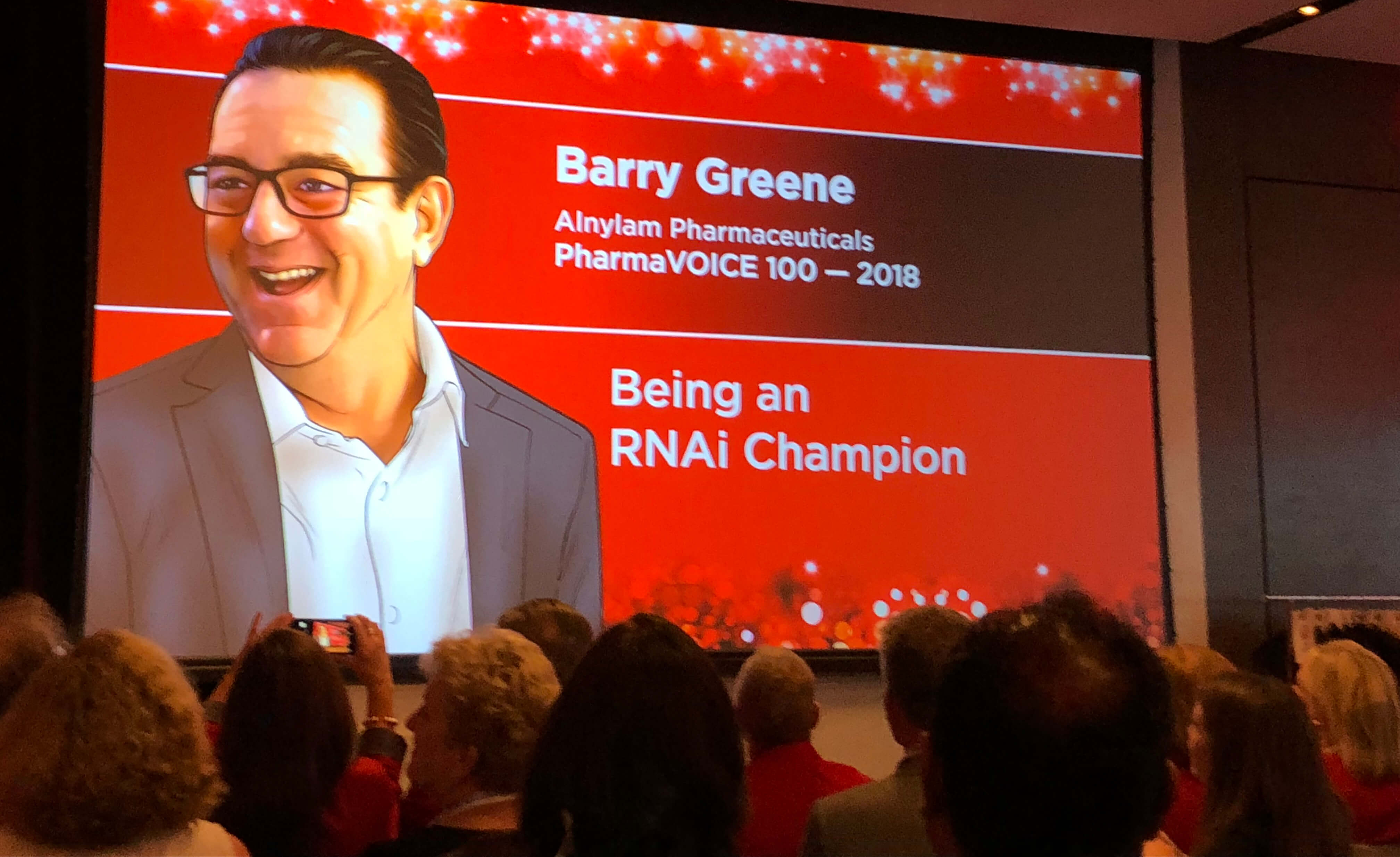 Barry Greene Named to PharmaVoice 100 "For Being an RNAi Champion"
August 3, 2018

Alnylam Pharmaceuticals
Alnylam President Barry Greene has been named to the PharmaVoice 100 for 2018. Barry was selected "for being an RNAi champion."
From PharmaVoice:
"Alnylam President Barry Greene has played a pivotal role in leading the company's 15-year journey to translate the raw and Nobel Prize-winning science of RNA interference (RNAi) into a clinically validated platform and a potential new class of medicines. During his time at Alnylam, Barry has led every aspect of the business. Currently responsible for the company's commercialization activities, Barry played an instrumental role in Alnylam's decision to invest in early technologies and rigorous R&D to develop and evolve RNAi."
Click here to read the full PharmaVoice 100 article.
Tags