Alnylam Promotes Dr. Yvonne Greenstreet to President & COO
August 6, 2020

Alnylam Pharmaceuticals
Today, we announced that our current Chief Operating Officer, Dr. Yvonne Greenstreet, has been elevated to the role of President of Alnylam and will also retain her COO role. Yvonne will become President effective October 1, 2020. This promotion is part of a planned transition of current President Barry Greene, who will be leaving the company after more than 17 years.
"We are thrilled to have Yvonne step into an expanded role as President and Chief Operating Officer, given her strong command of our business, strategic perspective and proven ability to drive results," said John Maraganore, Ph.D., Alnylam CEO. "Alnylam is on a positive trajectory and we are very well-positioned to continue building on our strong momentum. Yvonne has the leadership, track record, and breadth of experience that make her uniquely suited for this role. I look forward to our continued close partnership in this next phase of Alnylam's evolution."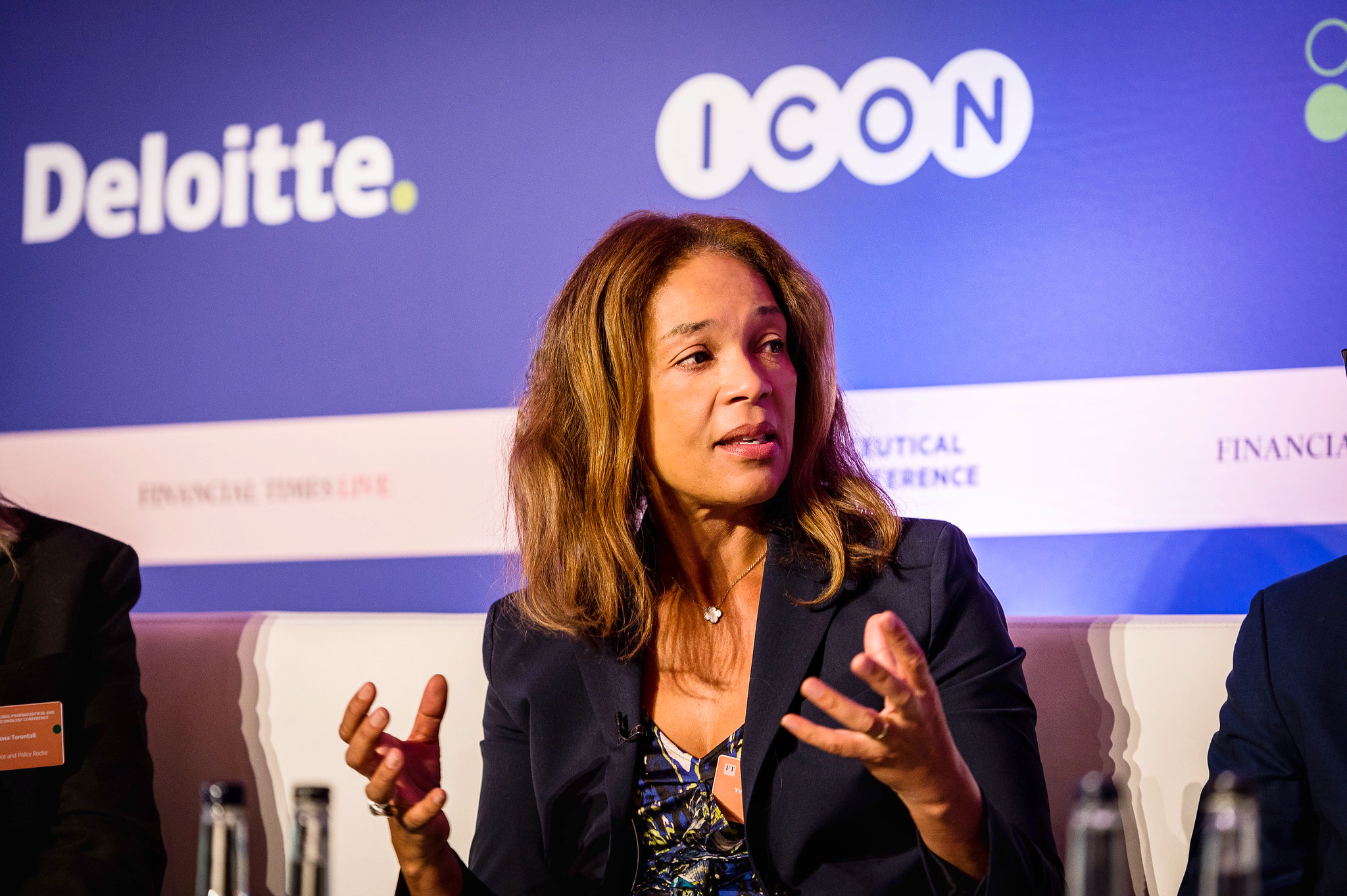 Current COO and incoming President & COO Dr. Yvonne Greenstreet
Yvonne has more than 25 years of global experience in the pharmaceutical industry. She joined Alnylam in 2016 from Pfizer where she was Senior Vice President and Head of Medicines Development, and a member of the executive team for the specialty business, with accountability for a portfolio that included the immuno-inflammation, vaccine, specialty neuroscience, and rare disease areas. Prior to Pfizer, Yvonne worked at GlaxoSmithKline, where she held a variety of senior roles including Senior Vice President and Chief of Strategy for Research and Development, Senior Vice President for Medicines Development and Chief Medical Officer for Europe.
I look forward to continuing the important and innovative work we're doing to advance RNAi as a new class of medicines with the potential to treat a broad range of diseases and, in this expanded role, help build on the remarkable success of the past 18 years. - Dr. Yvonne Greenstreet
Yvonne received her medical degree (MBChB) from the University of Leeds, UK, and an MBA degree from INSEAD, France. She serves as a member of the board of directors of Pacira Pharmaceuticals, Inc. and Indivor PLC. Yvonne also serves on the Scientific Advisory Committee of the Bill and Melinda Gates Foundation.