Making Strides in Gender Parity
February 19, 2020

Alnylam Pharmaceuticals
At Alnylam, we believe that a diverse and inclusive workforce is critical to our long-term success and ability to deliver innovative, potentially life-changing medicines to patients. That's why we're committed to building a company at which all employees are enabled to achieve their full potential and are fostering an environment that also values diversity of perspectives and experiences at all levels. We strive to be recognized as a global leader in D&I, and set the example, both within biopharma and across industries.
So it's especially meaningful to us that we've been ranked #3 in gender parity and #1 in fair representation for Women of Color (WOC) in Executive and Board Leadership among the top 25 employers in Massachusetts (where we're headquartered) in the Eos Foundation's inaugural Women's Power Gap in Corporate Massachusetts Survey and Rankings.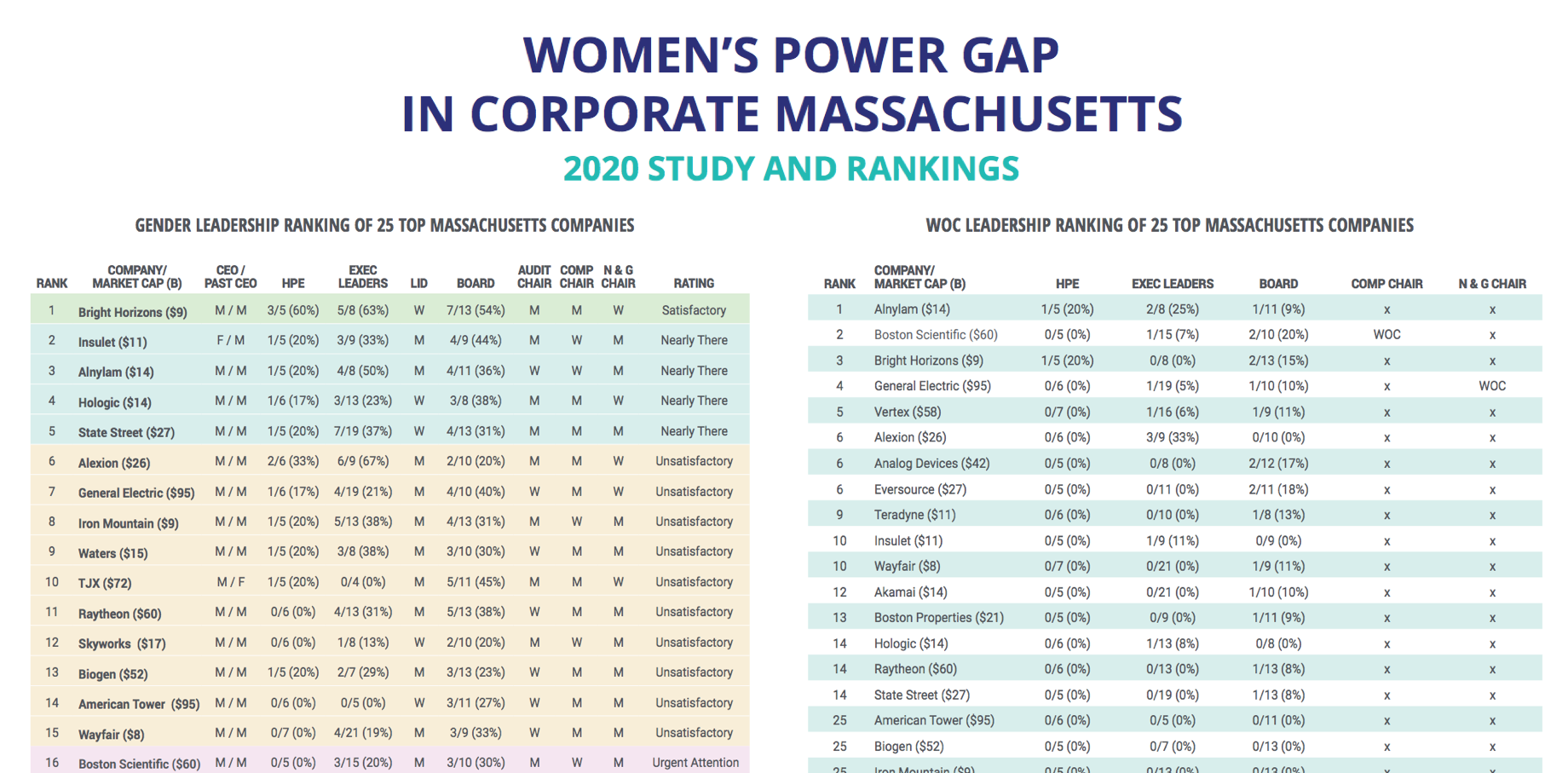 Source: Women's Power Gap in Corporate Massachusetts: Study & Rankings, Eos Foundation
On these rankings, John Maraganore, Alnylam CEO said "While we have more work to do, we're proud of this recognition by Eos Foundation. D&I at Alnylam is driven by the belief that we hold very near and dear to our hearts - that diversity in leadership and a diverse board make us a better company, period."
"We feel that this recognition very importantly signals to both current and prospective employees that Alnylam is serious about D&I and highlights Alnylam's leadership within our industry and beyond." said Saraswathy (Sara) Nochur, Alnylam's Chief Regulatory Officer.
She added "Diversity and inclusion is not something that you achieve, but rather something that needs to be continually nurtured and ingrained in the core values of a company. And it's not something that can be driven from the top alone. At Alnylam, we're very fortunate that our employees feel motivated and empowered to start many of our D&I initiatives which are complementary to our D&I efforts at our senior-most levels."
Learn more about Alnylam's commitment to diversity and inclusion here.