With Innovation in Market Access, European Patients Can Fully Experience Biotech's Transformation
September 2, 2020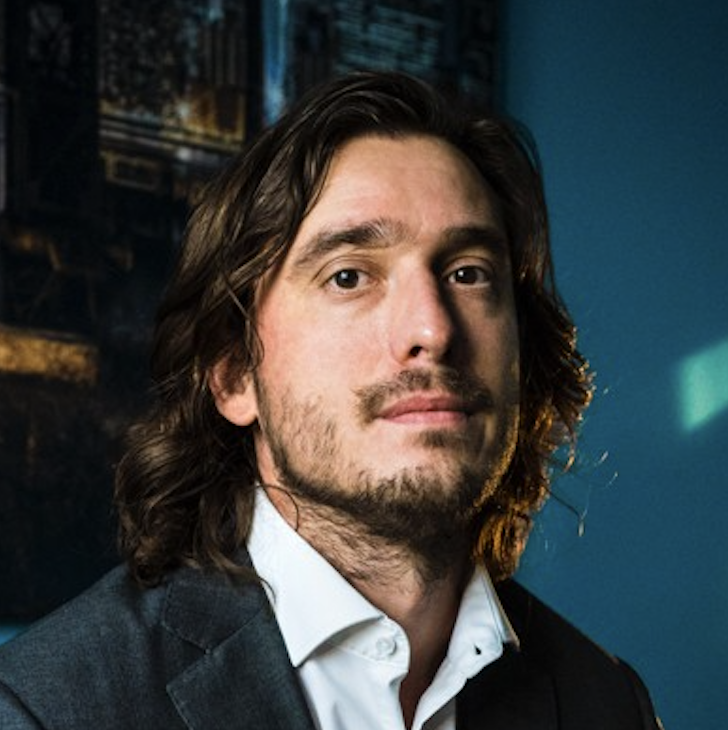 Julien Patris
Country Manager Belgium & Luxembourg, Head of Policy International Markets, Alnylam Pharmaceuticals Inc
Imagine how pale the Internet revolution would look if technological breakthroughs were not supported by innovations in financial services and regulation. How would online shopping or video streaming have evolved without similar creativity around digital payments, venture capital and supportive regulatory frameworks?
The thought experiment is relevant to biotechnology in Europe today. Innovation doesn't happen in isolation, but rather it requires an ecosystem of complementary and enabling businesses that allow breakthroughs to realize their full potential. Thanks to decades of basic research and engineering efforts, biotech is poised to deliver a transformation in healthcare that could rival the Internet revolution both in reach and overall impact on quality of life. But long timelines in patient access present a significant barrier to achieving this vision.
The time from marketing authorization to the completion of health technology assessment (HTA) procedures, reimbursement and access for patients can be extremely long in many European countries. In some markets, these timelines were actually increasing in the years leading up to COVID-19.
The ongoing COVID-19 pandemic has shown that companies, regulators and policymakers in Europe can move quickly in tandem to support development and delivery of new treatments and vaccines. But outside of the pandemic, we have not yet seen the evolution of European regulatory and market access ecosystems that can more quickly deliver innovative medicines to patients who are waiting and which will foster innovation on behalf of patients more broadly, including those with rare diseases, cancer and other devastating illnesses.
What's needed is a larger measure of creativity, flexibility and coordination around market access. This must become the new baseline environment in which Europe's biotech companies operate if the industry is to fulfill its scientific potential and benefit global health.
Spotlight on Rare Disease
The past four decades of scientific and translational breakthroughs are delivering radical advances in patient care for those suffering from rare diseases. Alnylam and other companies today can intervene in certain disease processes with exquisite precision, even, in some cases, halting disease progression and potentially reversing some disease manifestations. Leveraging the 1998 discovery of RNA interference (RNAi), by Andrew Fire and Craig Mello (who were awarded the 2006 Nobel Prize for it), Alnylam has created a technology that acts like an "off-switch" for pathologies at the core of many illnesses.
However, new RNAi therapeutics for rare disease cannot be priced like medicines for chronic illnesses, given the scale of financial commitment required. Alnylam, since its founding in 2002, has invested more than $3.5 billion in the ongoing development of a suite of products that have the potential to be life-altering.
This is why we need new ways to think about value and reimbursement—especially in the current COVID-19 climate where innovators, governments and patients are all facing economic uncertainties. Amidst the pandemic, it's essential that the needs of people with rare diseases are not deprioritized. Aside from the negative impact to the lives of these patients, many rare diseases, left untreated or under-treated, can have significant cost implications for health systems in the form of co-morbidities and complex social care services. Alnylam is continuing to work with patient advocacy groups and other stakeholders to ensure any potential negative impact for patients is minimized.
Before the pandemic, in the U.S., Alnylam was able to bring two treatments for rare conditions to patients who previously had no or limited options. One of them treats patients with acute hepatic porphyria (AHP), an ultra-rare condition in which patients can experience debilitating attacks of severe abdominal pain, vomiting and seizures and often leads to patients suffering work interruptions, frequent hospitalizations, and due to frequent misdiagnosis, unnecessary surgeries or procedures.
In the pivotal phase 3 clinical trial, our AHP therapy was shown to reduce the number and severity of crippling attacks. Outside of the controlled setting of a clinical trial, however, patients may not benefit from the treatment as well or as quickly as clinical data predict. To address this challenge, we are partnering with payers to implement unique value-based agreements (VBAs) to address the needs of all involved.
Under the VBAs, Alnylam takes greater responsibility for patients who don't benefit quickly and also provides cost reductions to minimize the financial impact of treating patients over their lifetime. The agreements thus reconcile the short-term need to ensure payer value for money with the long-term view toward budget responsibility.
European Track Record
Many more potential applications of RNAi therapeutics are in our pipeline today in areas ranging from pediatric kidney disease to hypercholesterolemia and illnesses of the central nervous system. However, in Europe as in the U.S., the substantial capital investments needed to bring these innovations forward should be recognized by European authorities.
This will require a lot more creative engagement around issues of patient access. According to a February 2020 OECD Health Working Paper, the track-record for innovation in market access agreements in Europe is mixed. On the one hand, there is an abundance of performance-based market entry agreements (MEAs) and "coverage with evidence" agreements (CEDs), which resemble VBAs in the U.S. Companies with gene therapies, for example, are pushing beyond transactional payments and working with European authorities to develop long-term payment models. This could reduce clinical uncertainty while increasing budget predictability for payers.
However, some countries are now replacing CEDs with plans that are restricted to certain patient classes, according to the OECD. More must be done to facilitate greater creativity and flexibility in decision-making, in order to keep up with rapid advances in the development of novel medicines.
The COVID-19 crisis has spurred innovations in science and policy. To make the shift more durable in Europe, member states must actively seek out innovators in the academic community and the private sector and begin honest dialogues to address unmet needs of patients with rare diseases.
We want to be part of the solution. Too often, in the past, I have been contacted by member states asking when Alnylam will bring our medicines to them. The question I want to ask them is: how can we work together to make that happen?
Biotech needs partnerships built around innovations in science, patient access and public policy. Then, we will be able to raise the curtain on Europe's biotech transformation.