Pride 2019 - Alnylam Celebrates Diversity at Boston Pride Parade
June 11, 2019

Alnylam Pharmaceuticals
This past Saturday, Alnylam joined approximately 750,000 people gathered in Boston for the 2019 Boston Pride Parade to honor the 50th anniversary of the Stonewall Riots. The parade marched a 2¼ -mile path from Copley Square to Government Center where it spilled in to the Boston Pride Festival at City Hall Plaza. This year's Pride theme, "Looking Back, Loving Forward", aimed to honor the challenges and victories of the LGBTQ community while acknowledging the progress still yet to be achieved.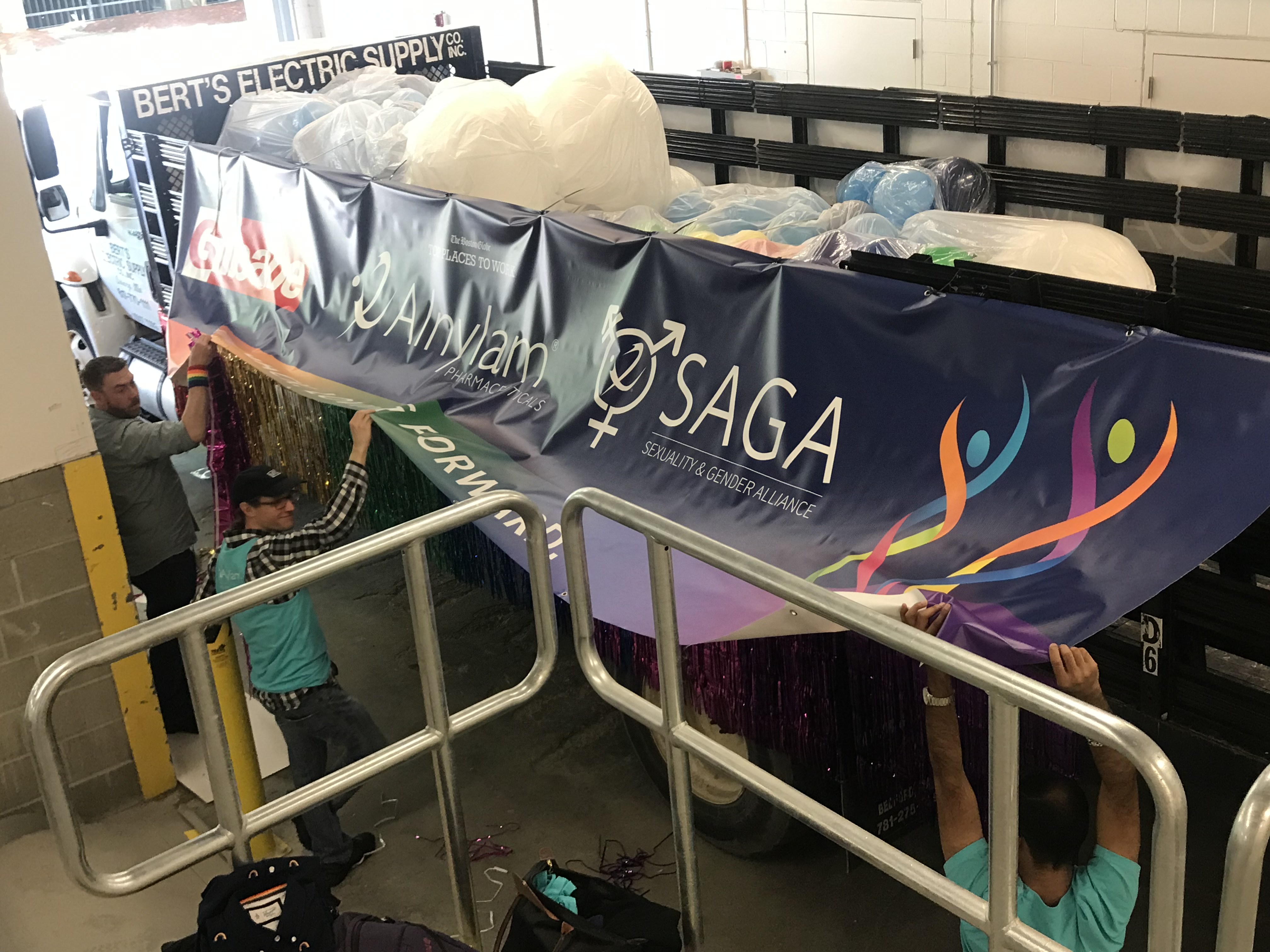 Alnylam employees decorate the Alnylam Pride Parade float
The Alnylam Pride Parade float ready to roll
2019 marked the first time Alnylam participated as a company in Boston Pride, and true to our culture and core values, we went big and showed up strong. On Friday, Alnylam employees, including members of our SAGA (Sexuality and Gender Alliance) employee resource network group decked out an Alnylam float with banners, signs and a giant balloon rainbow. Gilbane Building Company, one of our partners, generously donated the truck for the float.
On Saturday, more than 100 Alnylam employees, friends and family members participated in the Parade festivities. Alnylam marchers marched in style with rainbow sunglasses, pride flags, rainbow sweatbands, and of course, matching Alnylam Pride T-shirts and tank-tops and handed out sunscreen and temporary Alnylam Pride tattoos to parade onlookers.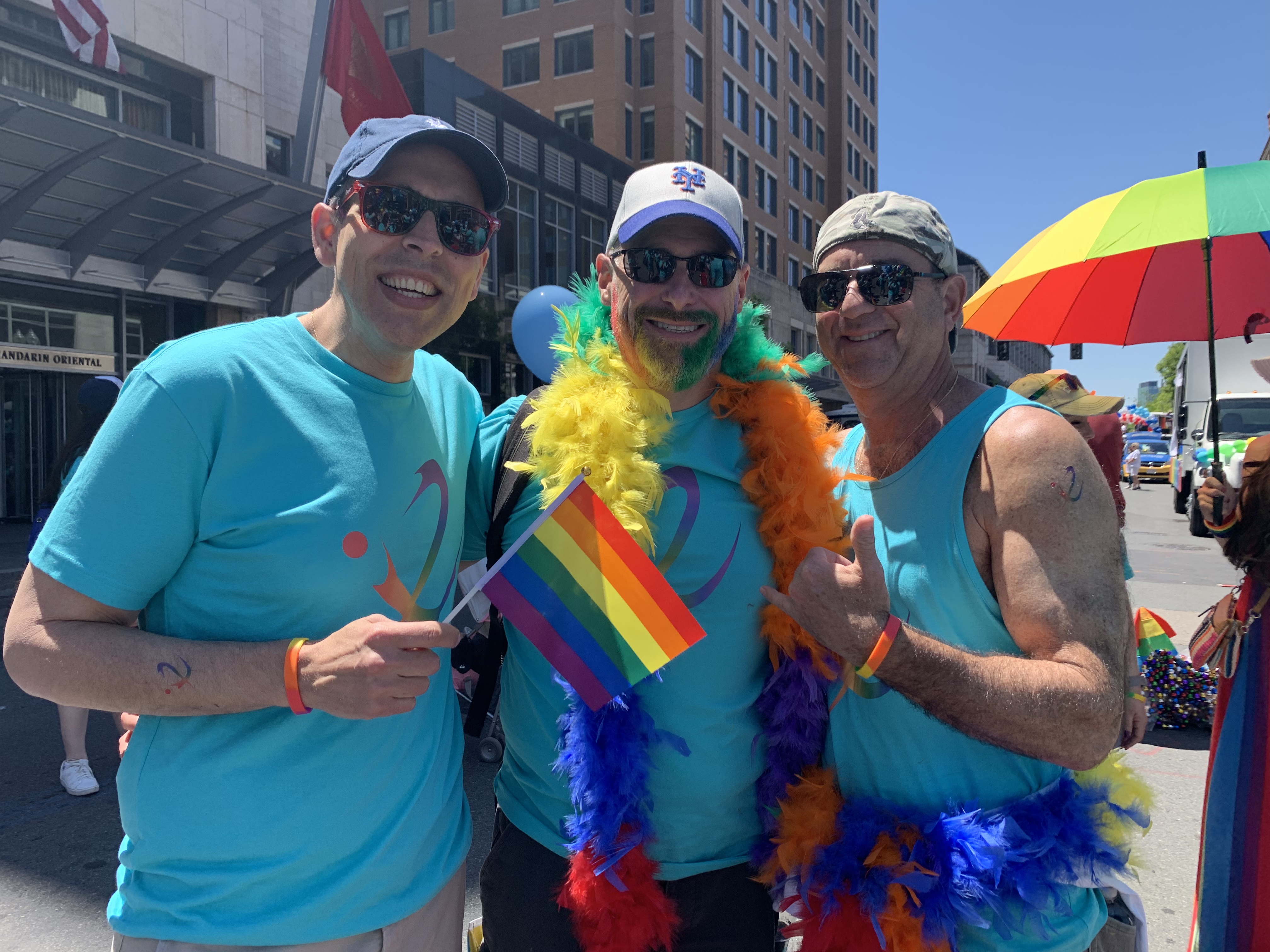 Marchers gather at the start of the parade route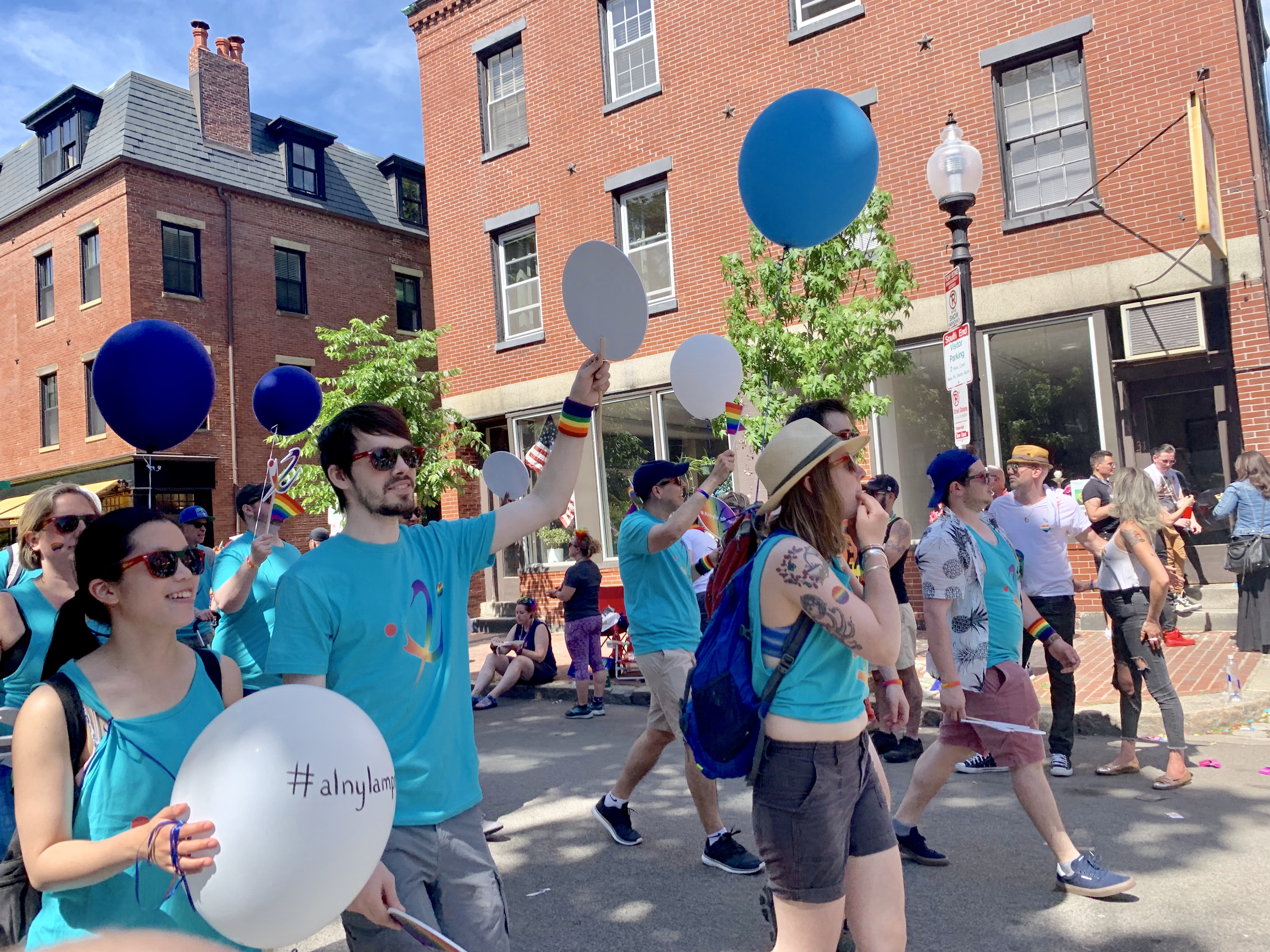 Marchers on the parade route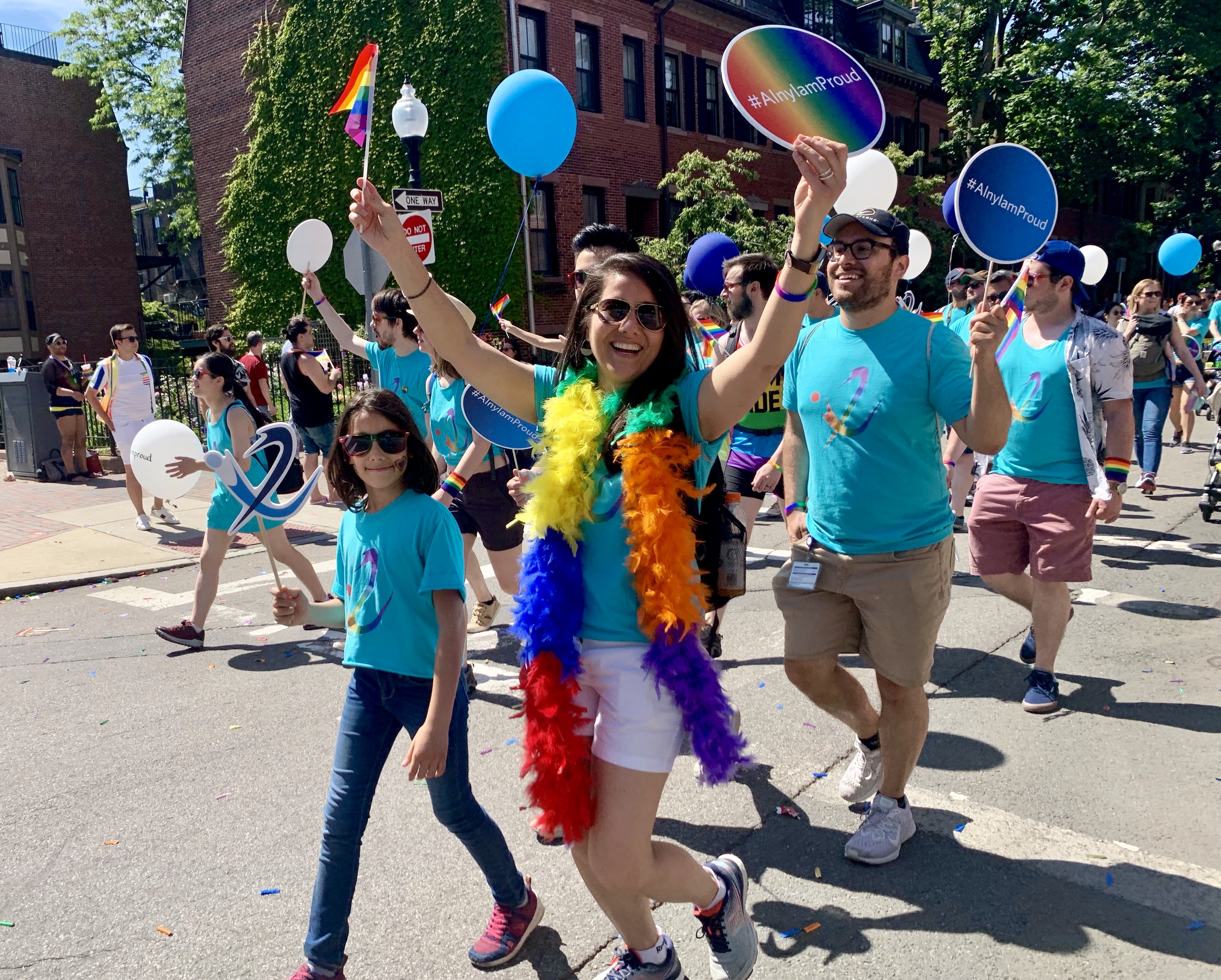 Family members joined in the festivities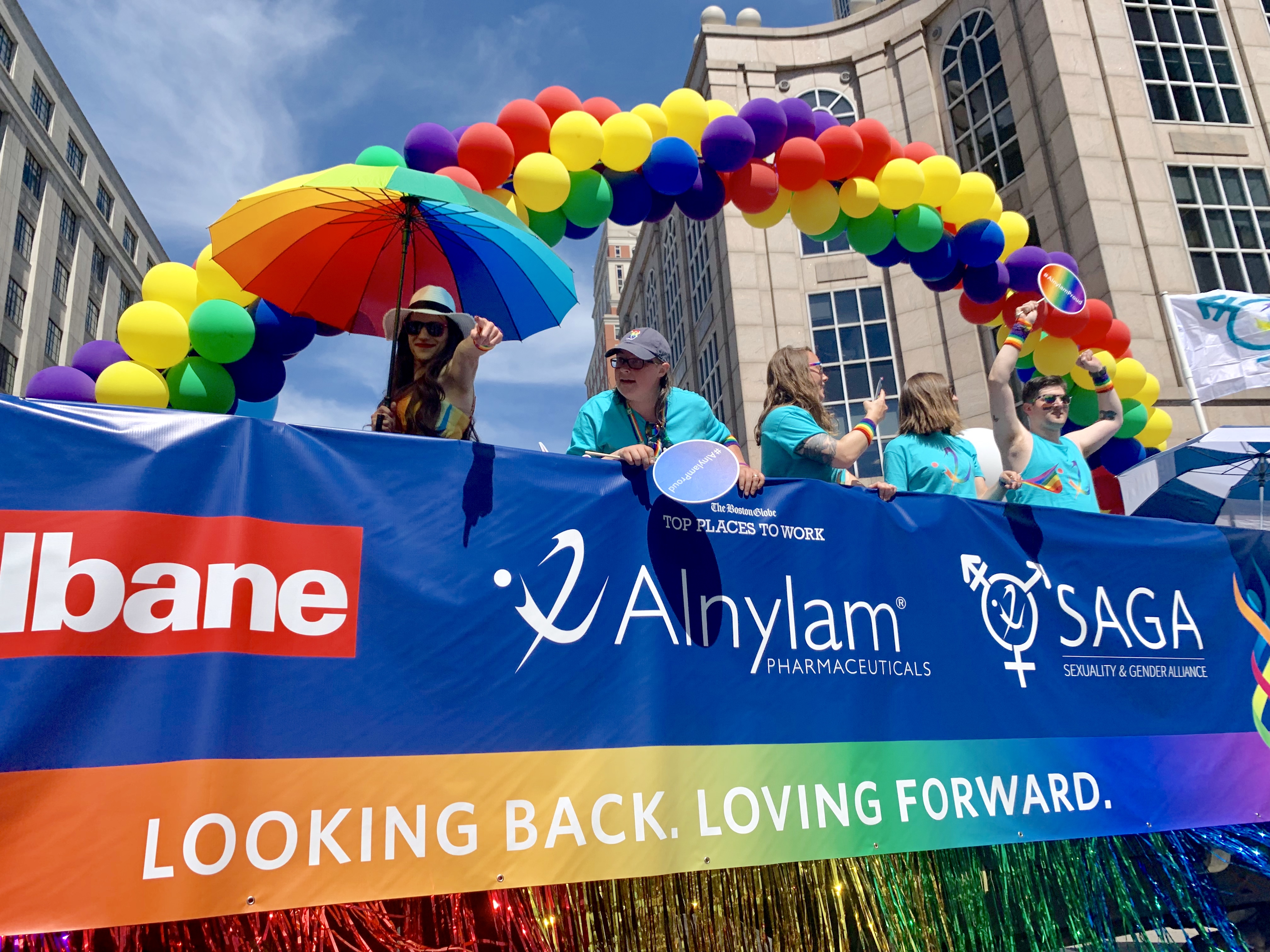 Alnylam employees wave from the Alnylam float
The Pride Parade was just part of Alnylam's embrace of and activities during Pride Month. And our commitment to diversity and inclusion is a year round focus for the company. At Alnylam, we say that we are "Harnessing the power of AND." You can learn more about D&I at Alnylam here.