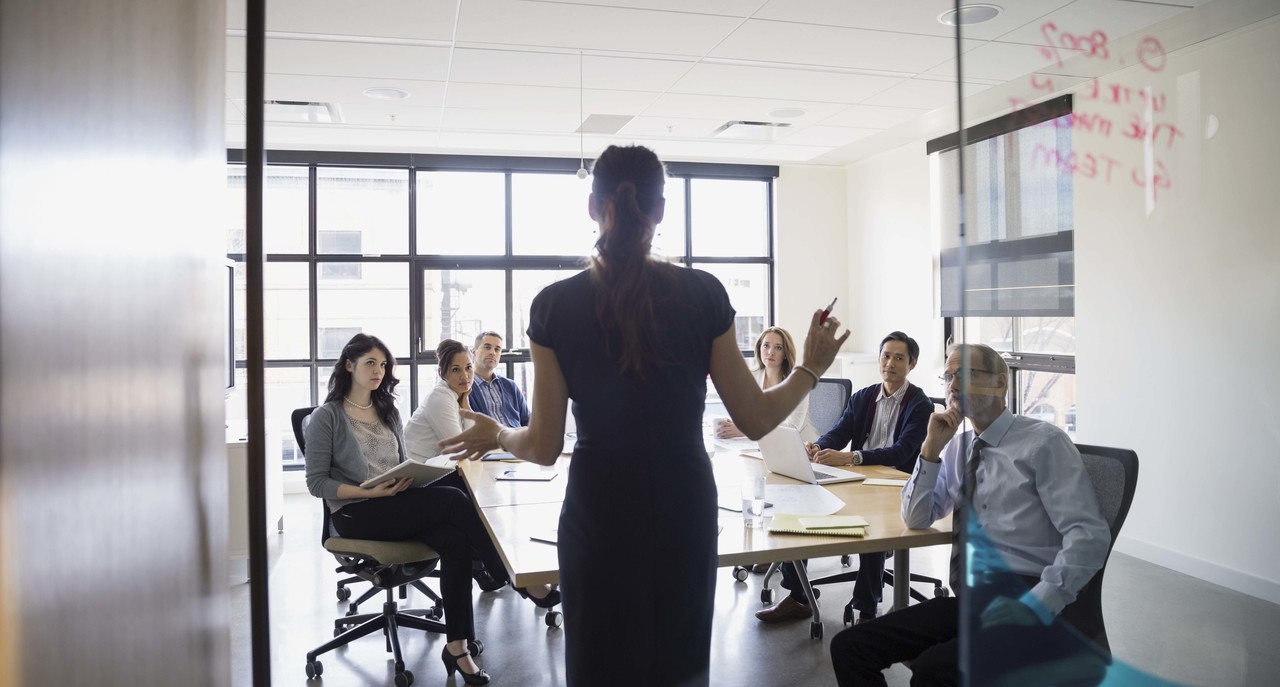 When Will Gender Become a Non-issue in Leadership?
March 8, 2019

Theresa Heggie
SVP Head of Europe and Canada, Alnylam Pharmaceuticals
Seeing your children graduate from university is one of the great moments of any parent's life and I'll never forget the day I watched our eldest daughter, smiling from ear to ear, collect her degree. The feeling is a heady mix of pride, joy and letting go – an occasion that reminds mothers and fathers their children are that little bit more prepared for whatever the world has in store.
However, there's something else I'll always remember from that day, a curious reflection of the world in which I work. Because my daughter, a science graduate, was in a highly visible minority that I hadn't fully appreciated before walking into the presentation hall. Most of the women in attendance were friends and family. Male graduates across engineering and science vastly outnumbered the women.
I suspect that's not a rarity in the sciences. Despite the drive to encourage more women to enrol in STEM degrees, the gender imbalance is still stark. As it often is throughout a career in science. A study conducted in 2017 in the UK estimated that women make up just 15% of the management roles in the science, engineering and technology sector.
In my experience, it's not that women are deliberately excluded but it is likely there is an unconscious bias at play. I'm convinced that that is to the detriment not just of business but to patients who rely on our skills and insight to develop treatments that can enrich their lives. That is, after all, why people such as my daughter are passionate about the sciences. They hope to be able to find work that they love that can in some way help to transform health.
That passion is ingrained throughout biotech companies such as Alnylam. It is a privilege to be a leader within an organisation investing so many resources into finding treatments for rare, genetic diseases that are sometimes overlooked by larger, more conventional pharmaceutical companies.
We are at the cutting edge of applying new technology to solve some of society's biggest health challenges. It's exciting to be part of an industry breaking down scientific barriers in ways that previous generations could not have imagined. Indeed, in ways that I couldn't have imagined when I started out in my own career.
Over those decades I've become aware of a few great female senior leaders within the science and technology industries. However, while there are myriad opportunities, perhaps not enough women are entrusted with enough leadership positions to be propelled into the top jobs to change the gender landscape at the top. Or perhaps not enough women have the confidence to put themselves forward to be the boss.
I'm fortunate, and of course I've worked hard to achieve the success I've had – but I'm surprised at how relatively few women there are in senior roles.
It's a great irony that one of the key roles of a scientist is to disrupt the status quo, to innovate, to create better and more effective ways of treating people. Yet for too long the industry has been overly-comfortable with the male-dominated status quo in senior leadership roles. If we accept that the most successful companies are those who know intimately who their customers are and understand their motivations, habits, desires, emotions and fears, then it stands to reason that a wide range of different inputs are required across a company's structure and culture to achieve this. People with different backgrounds, ethnicity, personality, age and, yes, gender. Everyone's voice needs to be heard and felt.
I know that it's changing – Alnylam's senior leadership team and board of directors are proof of that. For me, it's a great privilege to be a leading female figure in the industry. I'm driven by the opportunity I have both to help our patients and also show what's possible. To make a difference to the outside world and within Alnylam. Hopefully I can inspire others whilst encouraging open debate about the issue. Because it's vital to have strong female leaders who are role models in the sciences, promoted for their accomplishments and abilities not their chromosomes.
Admittedly, I've sometimes been blind to the imbalance, wrapped up in the day-to-day of business. At a medical conference a few years ago, in a room full of industry leaders, I sat down next to another woman, quite by chance. She turned to me and said: 'It's so good to meet you, there are too few of us.' I realised that I rarely reflect on gender with respect to leadership. I was just good at my job, as was everyone in that room. I didn't perceive myself as being different.
The sad thing is that I am. I am reflecting on what we all can do to ensure there are equal opportunities for growth, mentoring and sponsorship for female colleagues. My daughter is just starting out on her career and I know there will be significant hurdles in her way, no matter what job she chooses to take. I only hope that her gender isn't one of them.
Perhaps, the more female role models there are at the top of our industry and the more that they achieve, the less important gender issues will become. On this year's International Women's Day, that's what I'm standing for.