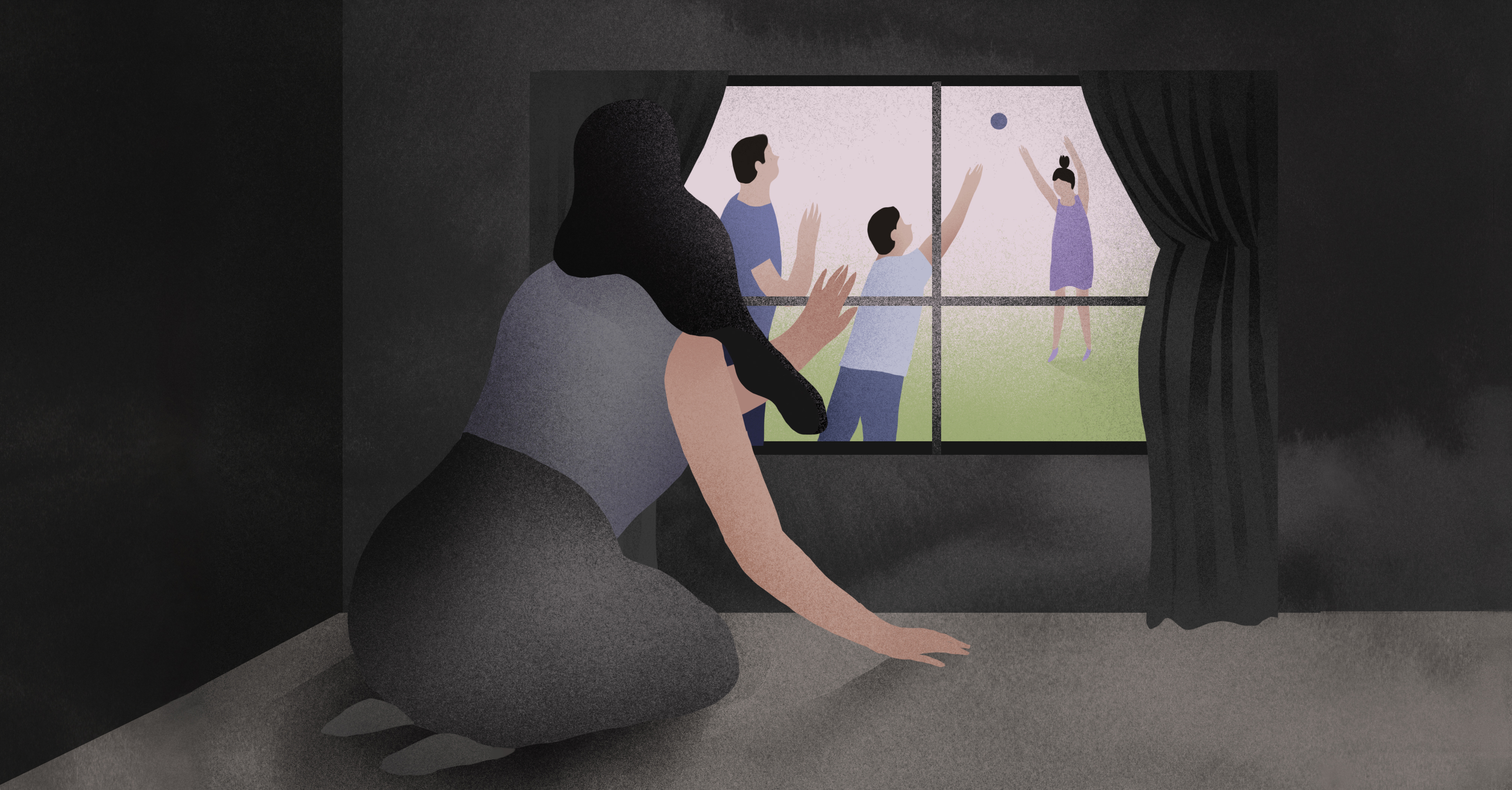 Illustrating the Patient Experience: Acute Hepatic Porphyria
September 17, 2019
Jordanna Mora
Associate Director, Patient Advocacy & Engagement
At Alnylam, we make it our mission to act with a truly patient-centric approach. The goals we set for ourselves dictate that we should always aim to serve patients in a way that extends beyond developing medicines. Understanding the patient experience is not just a "nice to have" – it is a "must have." Incorporating the perspectives of patients who live with the conditions we seek to treat into our daily work is a challenging yet crucial part of our drug development and commercializing efforts.
As an Associate Director, Patient Advocacy & Engagement, I have the privilege of meeting, speaking and working with the patients, caregivers and patient advocacy groups who have courageously chosen to share their stories and experiences with rare diseases including acute hepatic porphyria (AHP).
We are committed to recognizing and learning about the experiences of the AHP community, which often include living with incapacitating pain. And this September, during Pain Awareness Month, we are making it a point to talk about some of the important work we do with AHP patients outside of our clinical studies.
AHP refers to a family of genetic diseases characterized by potentially life-threatening attacks and, for some patients, chronic debilitating symptoms that negatively impact daily functioning and quality of life. The symptoms of AHP vary widely and include severe diffuse abdominal pain, nausea, weakness, respiratory failure and fatigue, just to name a few. Because these symptoms tend to resemble other more common conditions such as irritable bowel syndrome (IBS), appendicitis, fibromyalgia and endometriosis, people are often misdiagnosed or remain undiagnosed for years.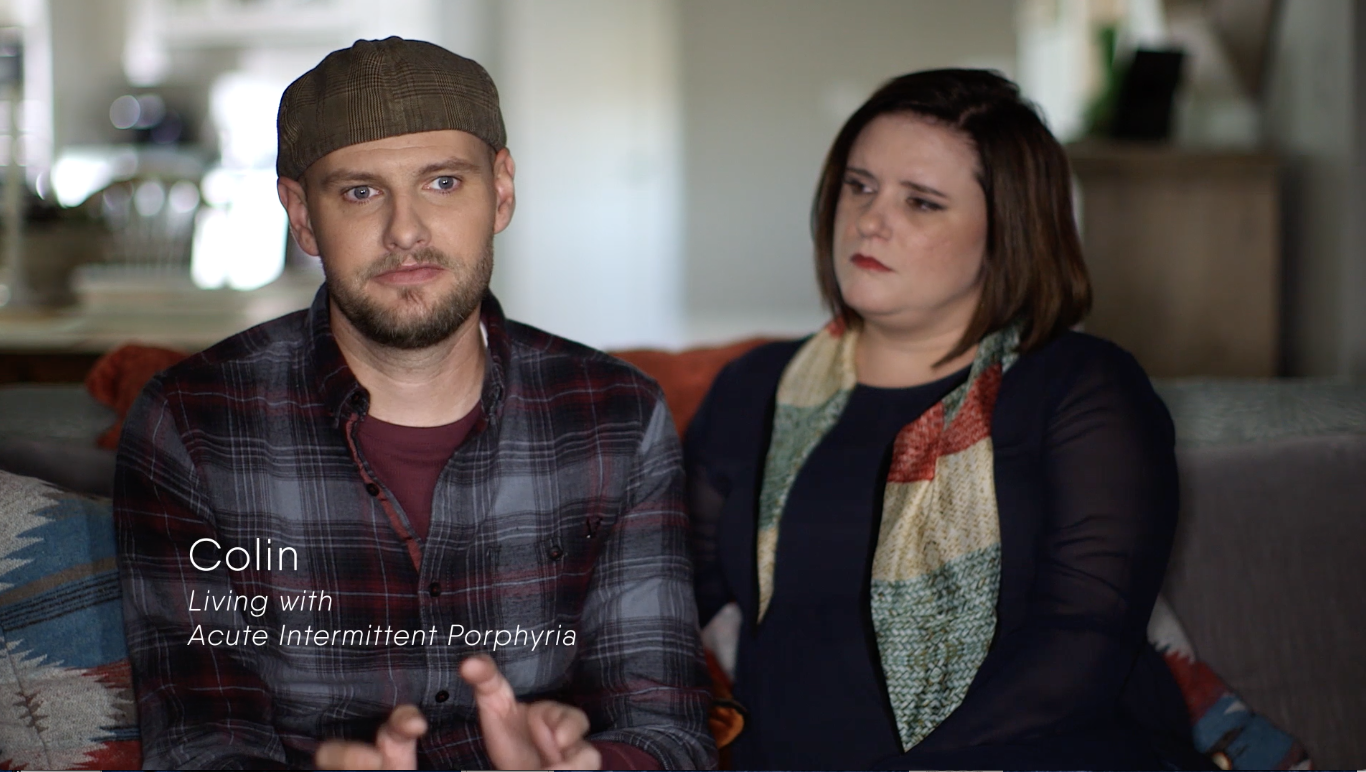 People living with porphyria talk about the pain they experience.
Based on our interactions with the AHP community, we have learned that people living with AHP are often left feeling frustrated, hopeless and misunderstood – their symptoms are non-specific, their healthcare providers may find it difficult to pinpoint the cause of their pain, and their support systems may struggle to empathize with their experiences. Their disease is invisible, but their pain is real.
Understanding this, we worked closely with the AHP community to create a compelling medium through which we could elucidate the social, emotional, mental and physical impacts of this disease. The resulting project was a series of graphic illustrations that are intended to vividly depict the AHP experience.
We saw a pattern emerge – these patients' words often took shape in dark and dull colors, set apart from the brightness of how they perceived the experiences of those not affected by AHP. They felt unknown and misunderstood, so they were represented as faceless figures to emphasize this longing to find themselves and define their pain. Desiree's illustration reflects the sharpness and burning of her pain, which often causes her to feel trapped with no escape. Mary is depicted as hunched over and haunted by the fears of what symptoms she will experience, causing her to miss out on opportunities such as traveling.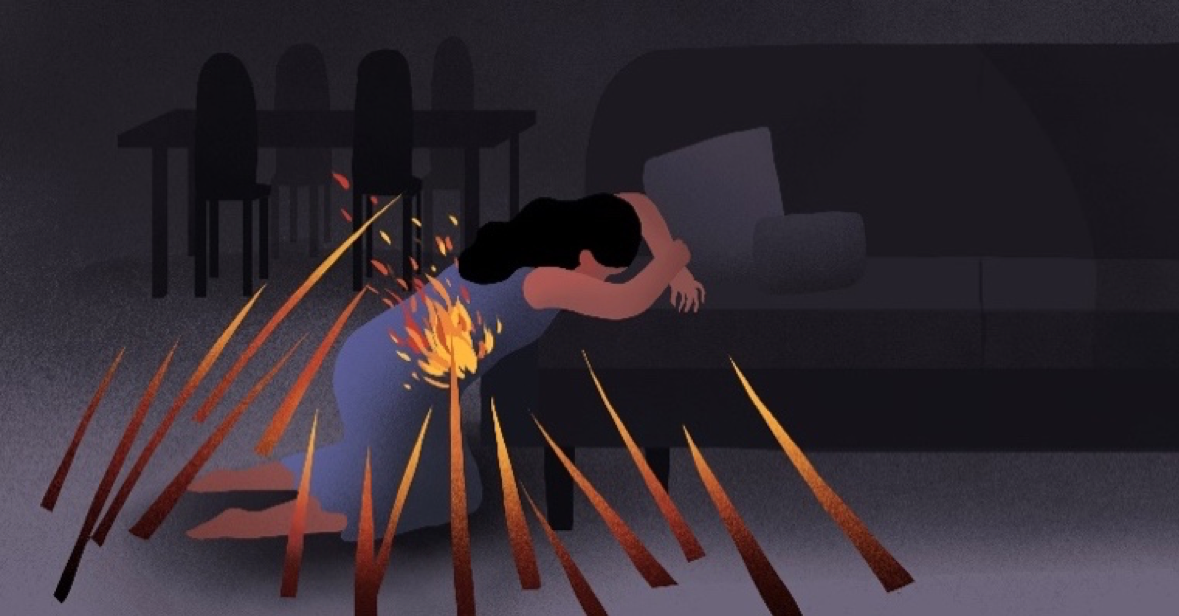 "Describing a porphyria attack as painful is an understatement – torture comes a little closer. The pain feels like a thousand flaming swords embedded deeply in my abdomen," shared Desiree.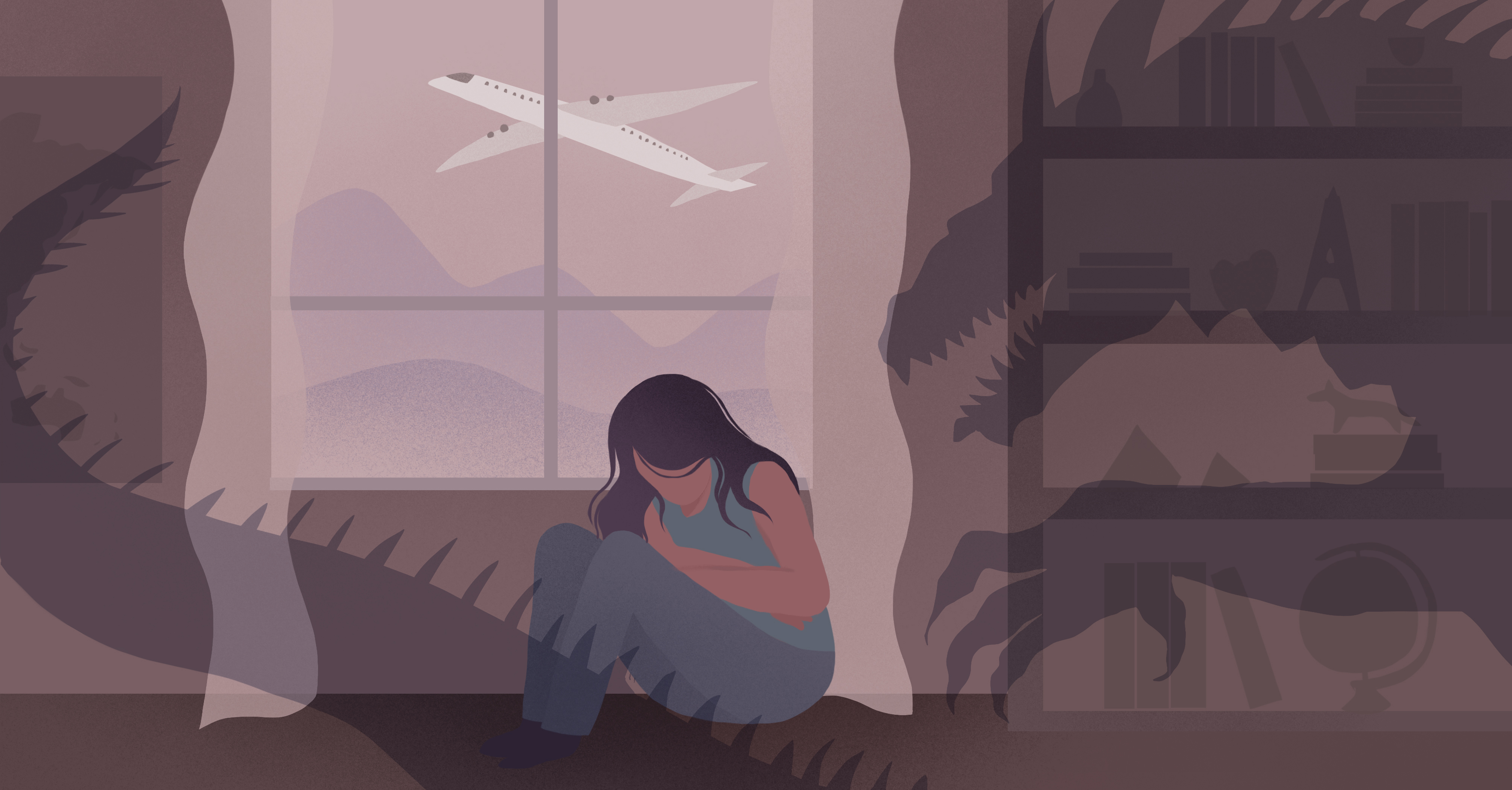 "I'm an adult – I'm 50 years old – but my dad has become my primary caregiver once again. When I need to go to the ER or when I go to doctor's appointments, he always takes me," shared Mary.
However, we also saw a theme of fortitude and gratitude among the patients, even amidst their pain. The contrast between the darkness surrounding Colin and the light surrounding his wife emphasizes the stark contrast between their comfort levels each day, with Colin one step closer to the light thanks to the support of his loved ones. Sharon has suffered and fallen as a result of her AHP, but she is optimistically looking up towards her care team and her future.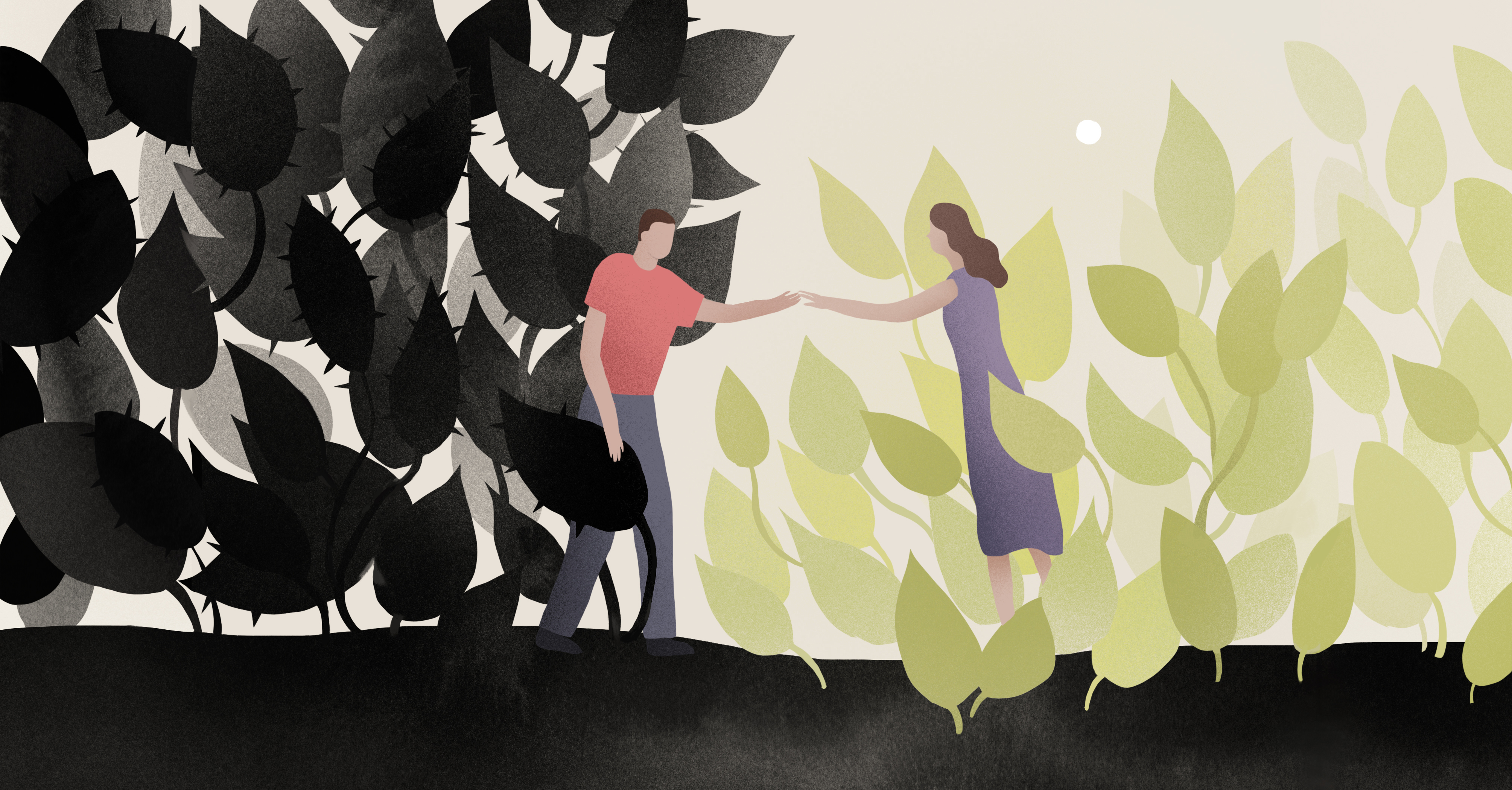 "I went 8 years before receiving a correct diagnosis and wouldn't have survived without my wife. If you're still searching for answers, reach out to those closest to you, they can be your greatest advocates and strongest supporters," shared Colin.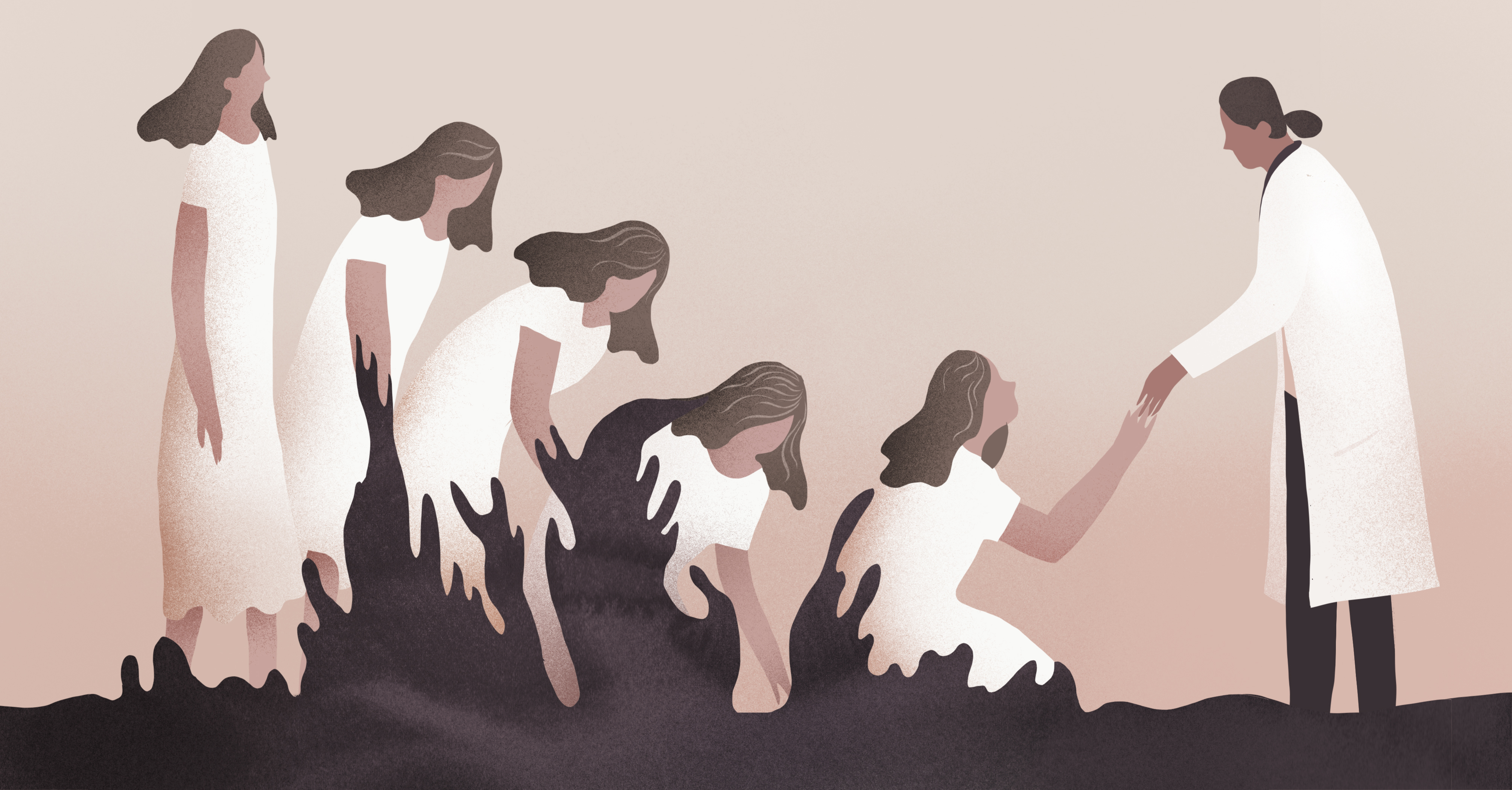 "I was in the prime of my life when I had my first porphyria attack. I had to give up the job that I loved, I'm no longer able to exercise and I feel I've aged 20 years, yet it's only been 4. But I won't give up hope," shared Sharon.
Our hope is that these illustrations help to raise awareness of AHP and the tremendous impact of this disease. We appreciate the partnership of the AHP community on this project and are grateful to them for sharing these very raw and powerful personal experiences that help bring to light what life with AHP is like.
Please visit www.PinpointAHP.com for more information about what it's like to live with AHP.